The number of users on TikTok grew exponentially during the COVID-19 pandemic. A lot of people, including non-celebrities, became popular influencers. For example, Charli D'Amelio is a 16-year-old trained competitive dancer. She started posting her dance videos on social media platforms and garnered a huge follower base. Currently, Charli has 86.7 million people following her on TikTok. Her net worth stands at approximately $4 million.
She won the title of Queen of TikTok. They use this medium to connect to the fans and have become immensely popular here. The top personalities on this platform are non-celebs. On the other hand, celebs like Will Smith and Jason Derulo have also made their presence felt on the platform. But who among these two are more popular on TikTok? Find out.
Who Has More Followers?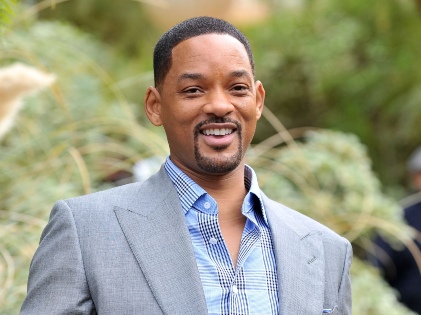 As of October, Will Smith has more followers on the social media platform than Jason Derulo. While Derulo has over 37.7 million followers, Smith has 38.5 million people following him on TikTok. This doesn't imply that Smith is more than Derulo.
While Smith has 195.5 million likes on the 48 videos he has posted since joining TikTok in October 2019, Derulo has posted countless videos since March 2018 and got over 824.6 million likes. So, it depends on how you judge popularity.
If you judge the number of followers, Smith comes on top. If you judge the number of likes, Derulo zooms ahead. Therefore, you can count either of them as more popular. But whatever might be the case, both Smith and Derulo are extremely popular among the fans. Both have taken note of each other's content on TikTok. The duo has even teamed up and posted videos making people laugh while fighting over the number of followers.
Smith and Derulo Join Hands to Make You Burst Out Laughing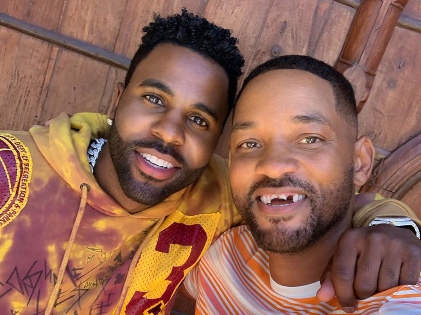 The first collaboration video between Smith and Derulo was posted on TikTok on August 5, 2020. The Fresh Prince of Bel-Air takes his hoodie off the rack and throws it onto a table. When the hoodie hits the table, Derulo appears in it.
Thanks to the visual effect, it looks like Derulo has hit the table with his head and hurt himself. The caption added by Smith to this video was funny as well. The singer also shared the same video but with a split-screen. On the other side of the split-screen, Derulo nurses the alleged injury on his head with a frozen patty.
The entire affair was hilarious. Since they posted this video, Smith, and Derulo have made sure that they post videos of them together in a frame. It depicts different situations regularly to entertain the fans. The latest video – well, let that be a surprise for all of you who haven't yet caught up on the two. Smith posted a video on his page, and Derulo followed that with the same one on his own. But they were using a split-screen. They are bound to tickle your funny bones. Check them out now!
Non-celebrities Are Ruling the Roost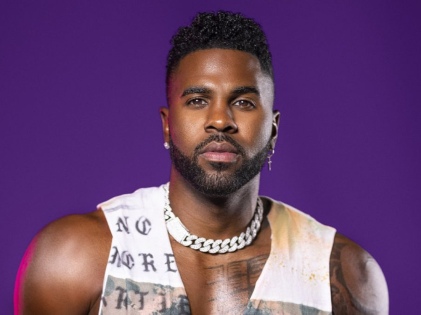 There is no doubt that celebrities like Will Smith and Jason Derulo are immensely popular on TikTok. However, one can't deny that their success in their respective careers has automatically garnered a huge follower base for them on the social media platform.
It might surprise you to know that the top personalities on TikTok are non-celebrities. No one knew them before they came to TikTok. Today, these guys have established themselves. Charli D'Amelio tops the list, followed by Addison Rae, 19 years of age and a competitive dancer.
After joining TikTok in 2019, Rae has posted her dance videos, and currently, she is a full-time content creator. She has surpassed Charli in earnings and has become the highest-earning personality on the platform. Her net worth is something in the ballpark of $5 million. Addison boasts 60.3 million followers and has partnered with Reebok, L'Oreal, American Eagle, and Hollister brands.
Will Smith and Jason Derulo are two equally popular people on TikTok. While Smith has more followers, Derulo leads with the number of likes. It is pretty tough to choose one over the other. But we sure know that the fans would have their favorite and cannot stop telling their friends how their favorite celeb is the most popular one on TikTok. Do you indulge in fan wars too? Who is your favorite TikTok star? Tell us all about it in the comments section!