Since color films became the norm, black and white cinema has taken a backseat. It now remains in the footnotes of nostalgia. However, numerous films in the last decade that shown black and white mediums in a new light. These five black and white films of the last decade are hard to miss.
Persepolis – 2007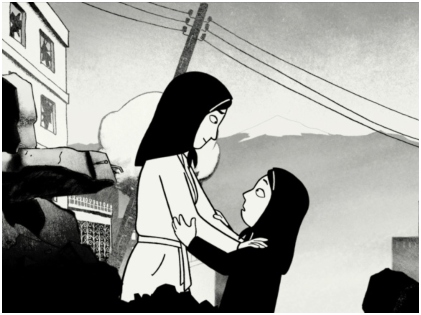 This movie is an adaptation of Marjane Satrapi's graphic novel of the same name, Persepolis. This 2007 animated film chronicles Satrapi's growth from a child to a rebellious teenager. The movie is the backdrop of rising political tensions in the 70s and 80s Iran.
This black and white film tells, in flashback, the story of Marjane's intense Iranian upbringing and her eventual deliverance from the chains of conventional society. The coming-of-age tale brilliantly uses black and white to portray the protagonist: while white represents Marjane's youth and innocence, black personifies her adulthood and maturity. Persepolis does justice to the novel. It shows audiences that black and white can be characters in a film.
The Artist – 2011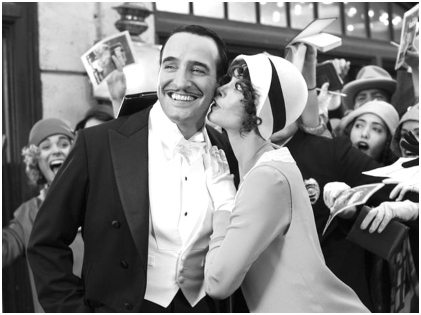 The Artist, the 2011 French comedy-drama by Michel Hazanavicius, is a black and white film and a silent one. The seminal film won five Academy Awards in 2012, including Best Picture and Best Director. Jean Dujardin, in the role of a lifetime as a silent film star George Valentin, won him an Academy Award for Best Actor.
This movie is a homage to black and white films of the silent era of cinema. The Artist explores George Valentin's (Dujardin) life and relationship with an emerging actress Peppy Miller (Bérénice Bejo). At the same time, his career goes downhill as silent films become obsolete with the introduction of talkies. The film changed the way viewers worldwide perceived films without color.
A Girl Who Walks Home Alone At Night – 2014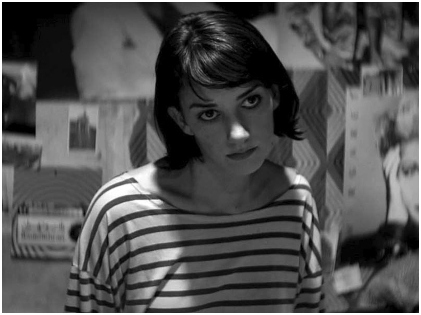 The perfect way to describe the next film on the list is to call it an Iranian vampire Western horror. By blending the most unlikely of movie genres and setting it in black and white, director Ana Lily Amirpour displays exceptional control over the medium in her directorial debut.
The protagonist is also the antihero in this story of a skateboarding vampire called "The Girl," played by Sheila Vand, who thirsts for the blood of men who are disrespectful to women. Set in a fictional Iranian ghost town Bad City, A Girl Walks Home Alone At Night uses black and white ominously with light and shadows used to brilliant effect.
Roma – 2018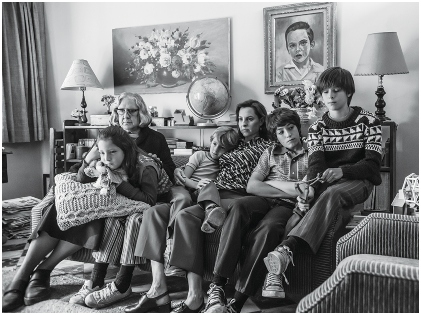 Alfonso Cuarón's semi-autobiographical drama won ten nominations for the Academy Awards. This includes Best Picture, Best Actress, and Best Original Screenplay. Alfonso Cuarón took home three Academy Awards in 2019, including Best International Feature Film, Best Director, and Best Cinematography.
The Netflix Original received effusive praise from critics and audiences worldwide upon its release, and it is easy to see why. Cuarón's masterpiece, inspired by his childhood in the neighborhood of Colonia Roma in Mexico City, follows Cleo Gutiérrez, essayed eloquently by Yalitza Aparicio, an indigenous live-in housemaid. She takes care of four young children of an affluent family. Roma not only received universal praise but its actors Yalitza Aparicio (Cleo) and Marina de Tavira (Sofia), in particular, received critical acclaim as well for their breathtaking performances. The film was aptly shot in black and white, which brought out its various nuances exquisitely.
The Lighthouse – 2019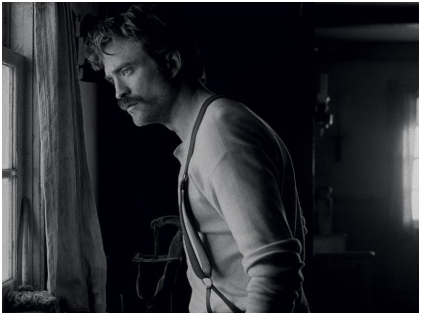 The Lighthouse is a 2019 horror drama by Robert Eggers, starring Robert Pattinson and Willem Dafoe. This movie was shot in black and white with an almost square 1.19:1 aspect ratio. The film got numerous praises for its technical aspects. The cinematography, production design, and performances of  Pattinson and Dafoe won hearts.
In the film Ephraim Winslow (Pattinson) and Thomas Wake (Dafoe) are two lighthouse keepers. It explores their struggle of not trying to lose their sanity while stuck inside due to a storm. They are in a lighthouse on a mysterious and remote New England island. Pattinson as Winslow delivers his career-best performance in this film. Despite not winning an Academy Award, this is one of the most intriguing films of the last decade.
The legacy left behind by stalwarts such as Marcel Carné, Jean-Luc Goddard, Satyajit Ray, and Akira Kurosawa, among others, shows that the brilliance of black and white films is their wondrous, but easily forgotten, quality of providing a different perspective. These five films restored the faith in black and white and proved that colors while attractive are merely optional.