Rom-coms are great but till a certain age. What stays forever are movies that effectively combine action and romance. Action romance movies have a timeless appeal that brings out the wild drama and excites the minds using the right blend of adventurous situations. The love interest often becomes a foil in the mystery, and a few more suspense stories keep unveiling with time! These fun movies also manage to pep up the mood at the right time. So why not have this list of some of the top action romance movies of all time?
Indiana Jones and Raiders of the Lost Ark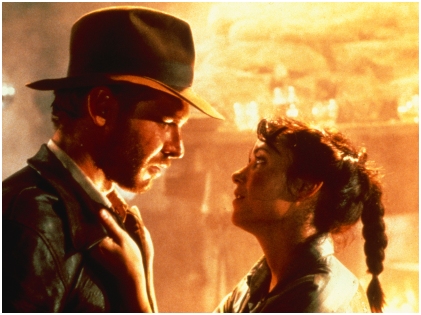 Throughout the Indiana Jones movie series, it is Jones (Harrison Ford) whose love interest is there, always. Every movie is action replete, and the first in the franchise has the maximum level of sensual tension and action. Though made in 1981, the 1936 based film has archaeologist Indiana Jones who has to find the Covenant's Ark before the Nazis.
There, he meets Marion Ravenwood (Karon Allen) on the journey. The former lovebirds still retain feelings for each other. But disasters keep occurring, and their love stays unrequited. There are some witty dialogues through the runtime, and it's evident that Jones often got intimidated by the sharp and driven Ravenwood. All thanks to Steven Spielberg for coming up with this one.
Date Night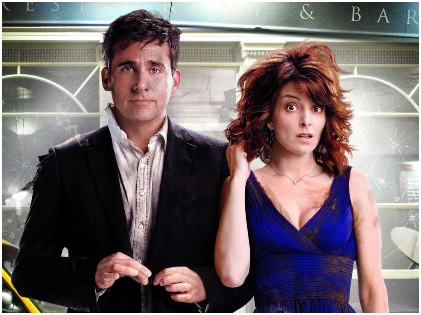 Tina Fey and Steve Carell play a couple that's battling boredom in their marriage. And they try to do everything possible to make their life interesting. The 2010 movie has a unique turning point when both Clair and Phil Foster decided on weekly date nights! So a babysitter is hired, and the couple goes for a romantic night out in Manhattan.
Phil steals the reservation of a typical 'no-show couple,' but he leaves Fosters in the midway, who has a tough time breaking free from mobsters. They owe the people a lot of money, and as a result, the dup then sets out for another adventure via Central Park and Manhattan. With all the running and chasing, the couple finally manages to come together again.
Out of Sight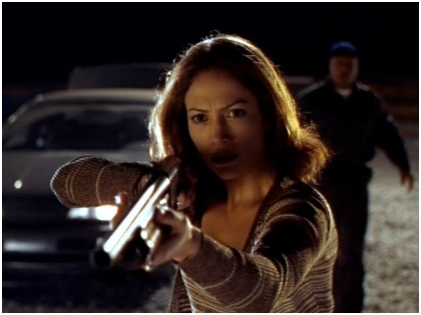 Actors George Clooney and Jennifer Lopez had starred in this 1998 movie. Thanks to this wonderful movie, the TV actor got his solid footing as one of the most handsome actors around. The richly talented singer showcased her actor avatar to the world. Clooney's Jack Foley is a criminal who manages to come out of prison and chooses to be in an escape car with US Marshal Karen Sisco.
The duo then sets for adventurous journeys and also succumbs to the passion play between each other. Perfectly balanced, Clooney retains his charm and sly movements, while Lopez continues seducing him, yet stays gritty. It's worth watching this movie just for the two powerhouse performers.
Maximum Risk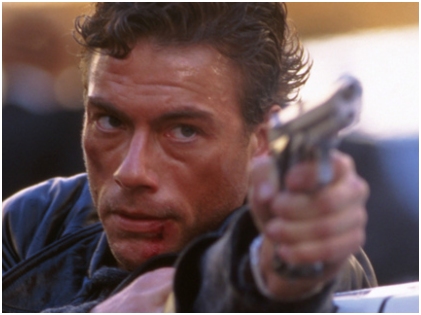 Jonathan Van Damme and Natasha Henstridge bowled over the public with their roles in the 1996 movie. Van's character, a policeman, also had a twin brother who got skilled in an unanticipated altercation. It is then that he surfaces and takes over the brother's place to solve the crime case.
Surprisingly, he also gets his brother's beautiful girlfriend, Natasha. The police detective then exposes all types of corruption and the FBI collusion with the Russian mafia at his professional zone. At the same time, on the personal front, he couldn't keep his hand s off the beautiful woman.
The Tourist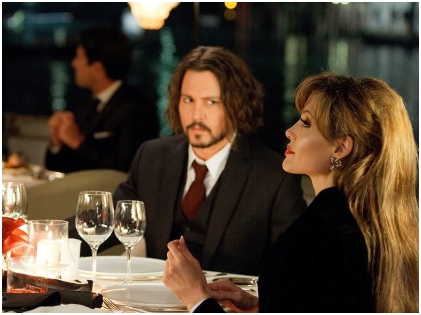 A remake of the 2005 French film, this one was made five years later (2010). Alexander Pearce or Frank Tupelo, played by Johnny Depp, stands brilliant as always, who needs to pay taxes worth millions to the British government. So he goes his way. On the other hand, he lives as Frank Tupelo, an American who stays in Paris to cater to all that went wrong in his love life.
The French police inspector John Acheson of Scotland Yard chases Pearce. To do so, they hire Elsie (Angelina Jolie) to capture the criminal on the loose. Deliberately, she crosses paths with Pearce but has her personal agendas too. This one's a must-watch if adventure and romance are essential in the right balance.
You can keep looking for more action romance movies online and on different movie streaming sites. But make sure you finish this list first!