For someone who's making a cinematic debut, we didn't expect to notch up a wonderful romantic musical and weave fresh magic into the oft-told fairy tale. After all, it's Cinderella and there aren't many avenues to go down or find fresh angles. But the best part is whenever a TV series or a film is made on these much-known tales, the adaptation might be from the same old story, but a clever idea infused on. Kay Cannon's effervescent and charming film is already enjoying rave reviews and here's how.
A Singer-Turned-Actor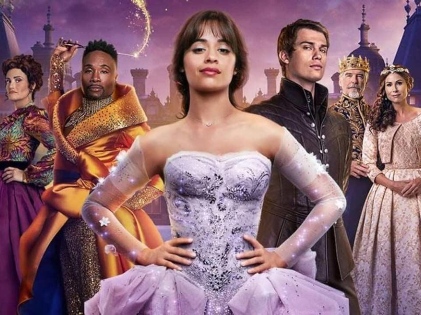 Singer Camilla Cabello explored her acting avatar, thanks to the eponymous character, in this film. She dreamt of coming out of the basement to become a dressmaker. The only issue is that the village is quite traditional and isn't advanced in its thoughts either (woman and business – what's that?). So Ella chases her dreams and they put her before Prince Robery (played by Nicholas Galitzine) who also has his fair share of struggles – career issues to be precise. This film shows how he's equally confused about whether he wishes to ascend to the post of the king!
Kay Cannon Directed It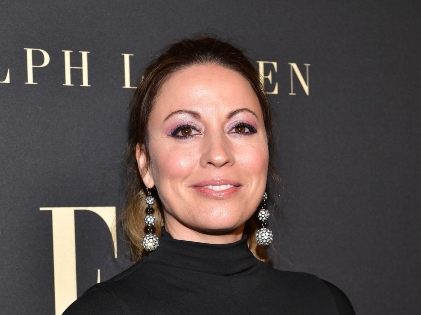 For Cannon, directing old-world romance or teen comedies isn't new. She knows how to set a story in the current perspective, yet retaining the fun part. The add-on in the film is its music. For those who grew listening to Hammerstein and the three Rogers versions, this one should click. And definitely, you wouldn't think that a so-called fairy tale would transform into a jukebox musical right away. Janet Jackson's 'Rhythm Nation' and Des'ree's 'You Gotta be' stand out for we get to meet the townsfolk and Ella, while these mixed renditions are played.
Thanks to Mychael Danna and Jessica Wales for the musical compositions that are so fresh and carry an intensity to almost every song-and-dance sequence. You would be particularly awed with the mash-up of the White Stripes' 'Seven Nation Army' and 'Whatta Man' from Salt-N-Pepa (this one will make you relate to the tango in Moulin Rouge). Among all the songs, don't forget to stay fixed to 'Million to One' – the films' Oscar song! Yes, Cabella indeed sang this thrice in the overall two-hour running time of the movie. Even in terms of dance, Ashley Wallen of The Greatest Showman fame gets all the verve inside these dance sequences, which have been captured aesthetically by Hally Brham, the cinematographer, and the touch of Old Hollywood musical is effectively retained.
Camila Cabello At Her Best
Ella is fantastic. Cabello exposes her spunk and grit well. Despite the film resting on the star, and the marketing centered largely on her name – it's amazing that several stretches of the film doesn't feature her at all time and let others do justice perfectly. Whether she's running to marketplaces and her stepmother (Idina Menzel) and her stepsisters are performing or when the prince has more screen time. We expect more acting guts from Cabello, truly!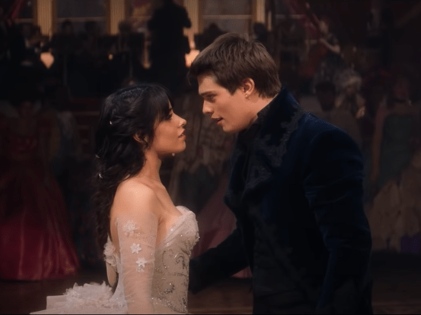 Don't be surprised if you feel that Robert is the very start of Cinderella, given his screen time and the essaying of his struggles as the film progresses. But the relationship between the actor and actress unfolds well. At times it might make you feel that the film is more about Harry and Meghan, but that's okay. The only thing that somehow gets relegated to the background is Ella's dressmaking dream. Amidst the blossoming romance, you would have liked to see more fuel added to her passion.
The stepmother in Cinderella stands for all things evil, right since the time the story came into being. There have been plenty of iterations on this, but Menzel has beautifully crafted a flesh and blood character that believes the sole cause of losing out on love is because of her own dreams. The strong chemistry between Cabello and Menzel is a chief highlight and we really feel sad for not seeing them share more scenes.
Cinderella has to accomplish several things, especially her musical moments and even ticking the right boxes to let the beats of its fairy tale story occupy center stage. Her trip to the ball is also inspired a great deal by business connections and truly, a princess can make all her dreams attainable in a jiffy! But dressmaking is somehow loosely stitched.
But Cinderella is worth the watch this year, so go for it.