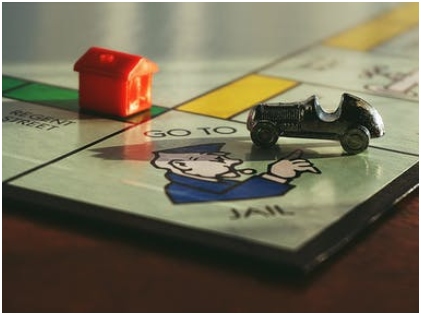 What does entertainment mean to you? Well, to most of us, it means enjoying something together with friends and family. This is something that helps us stay involved, laugh, and keep us away from the daily trappings of life.
And for that, board games are the perfect option. Yes, that's right, board games are something that keeps a cross-section of generations together, whipping out their competitive spirit and staying in tune with the spirit of the game without letting you get distracted by the usual suspects.  Many games offer the perfect daily dose of entertainment, such as Snakes and Ladders, Ludo, carrom board, Scrabble, and the works. It also helps us get back to the earlier days when entertainment was simple and straightforward, and there were no gadgets to keep our minds abuzz 24*7. Also, it teaches all about the various niceties of life, reads teamwork, learns to make strategies, and develops teamwork. Here are some of the most interesting board games that have kept generations entertained.
Chess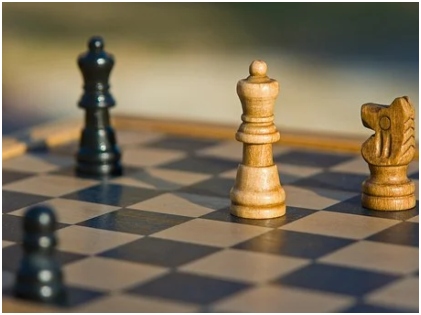 Chess at the onset can turn out to be extremely difficult to play and to understand. Also, you may need to invest in your grey cells to understand the nitty-gritty of the game.
And once you get the hang of it, there's simply no stopping you.  The game that is played between two players needs you to get a chessboard and figure out who will take the white or black team. Arrange the pieces as you understand the nuances of the rooks, knights, bishops, and of course, the queen and king.
Scrabble
The Scrabble game offers you the chance to brush up your vocabulary and add to your word-building capability. The game is played between two people. Once you master the game, you can think of new words and score points. And thus helping you score big with your vocabulary game.
Monopoly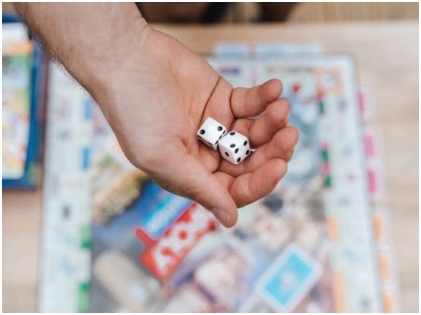 Monopoly can certainly help your little one focus on your business mind. It is a trading game that involves buying and selling properties.
Besides that, it also makes you aware of the various services and luxuries which are taxable. It also helps deal with money, credits, operations of the bank, and more. It would help if you played the game.
Sequence
This strategy-based game has been around for decades. The sequence usually has anything between two to twelve players. So if you are bored and at home, then this is exactly what you need.
The object is to play the cards with your hand, and you start making five horizontal, vertical, or diagonal rows of consecutive tokens on the game board. While the game does not involve much gameplay and is fairly easy to catch up. There are plenty of strategies to learn as you try to beat the other players to be the first one to get a 'Sequence.'
Carrom Board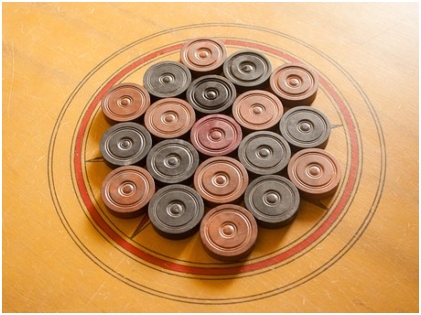 Carrom boards are stuff that summer vacations are made of, and there can be mini-wars waged at homes as opposing teams try to get one upon another.  This game needs at least four people together at a time.
So it would help if you had 19 pieces and a striker, nine white carrom discs, nine black color carom discs, and one red Queen.  There are four pockets at each of the board's corners. You skillfully use your fingers to coerce the striking disc to send discs skidding towards the corner baskets. If you basket the Queen, well, you score the maximum points. Master shooting the disc skill to become the undisputed Carrom champ of your family.
Ticket to Ride
This is another award-winning board game, Ticket to Ride, and needs at least two to four people at a time. At the beginning of the game, each player draws route cards as you get a certain number of points.
The game's object is to beat the opponents as you complete as many pre-determined train routes as you can and beat the other players by gaining some extra points. While the original game includes train routes across the entire company, the New York spin introduces taxi cabs into the mix. And since the game is much simpler than the original, this may prove to be a better option for kids than adults.
Choose from these delightful board games and bring back the art of unadulterated and pure joy that a simple game of a few dice on a square board can give you and your family.