Despite the chaos and uncertainty surrounding the quarantine period, there is a ray of sunshine penetrating through this envelope of darkness. Yes, Halloween, this year is not off the calendar yet! Halloween candy is already up for grabs. Even Spirit Halloween is gearing up to open stores.
However, the harsh truth that needs to be faced this time is that the Coronavirus pandemic is still not over, and no one knows when this agony would come to an end. Therefore, the celebrations this year are not going to be the same as before. Will people be at all comfortable with having a gala time amidst COVID-19? That's tough to tell, but there are certainly some safety tips you can follow in 2020.
Decorate Your House to Your Heart's Content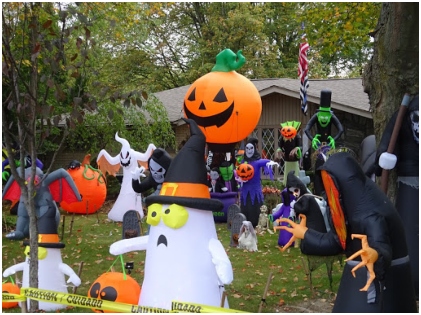 Do it yourself this time around. You can make Halloween stuff on your own and haunt the neighborhood with them. If you do not feel like doing the decorations yourself, get them from the store, and create a spooky ambiance inside and around your home. There are plenty of DIY ideas, from Glow-in-the-Dark Slime to Ombre Candy Corn Wine Bottles, and you can opt for the ones that catch your fancy. You wouldn't have to worry about whether all these will be perfectly safe for your kids or not. They are indeed safe.
If you are wondering about the store-bought stuff, The Home Depot is one of the best places for you to venture in. It has a cool collection of Halloween decorations this year. The Giant Dragon and a Coco-themed inflatable are the prime attractions. One more great idea is to turn your Christmas tree into a kitschy Halloween tree. Besides that, you can also lay your hands on the RJ Legend 15-inch Halloween Ceramic Tree, which demands this Halloween. It is available on Amazon. So, without further ado, get your one soon.
Scare the Daylights Out of Your Neighbors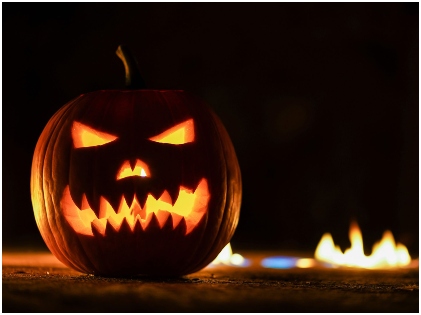 Of course, you are not being told to take this one so seriously! But, you can, of course, keep it low scale and cheerful. Just drop a scary pumpkin or a Halloween goodie bag at your friends' or close ones' doorsteps. This would be a great way to celebrate contact-free. Play a prank. Just leave the treats at your neighbor's doorstep. Ring their bells, and run! You will get toys, candy, treat bags, and buckets from Oriental Trading. In addition to that, you can have an idea about all kinds of fun boo ideas from Princess Pinky Girl.
Enjoy a Halloween Movie Marathon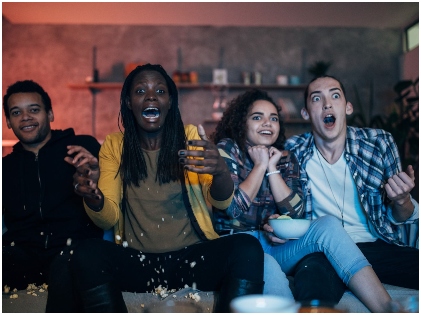 What better time can be there than to treat yourself with some of the most amazingly spooky flicks? This year's Halloween will give you all the leisure to gorge on Netflix Party. You can make this an awesome experience by placing a projector in the backyard. Also, get some popcorn, jump on a couch, and lo behold! You are ready to party! There are plenty of Halloween movie recommendations that are available online. So, could you pick them up as per your discretion? Spend some quality time home with your family back home with your favorite spooky TV shows and horror films.
Organize an Egg Hunt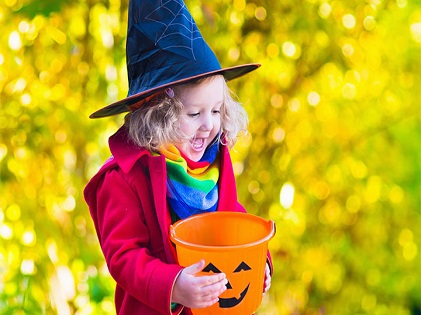 Eggs are not only for Easter, you could use it for Halloween too. Conduct a glow-in-the-dark egg hunt. Amazon has different Halloween-themed eggs for you. You can also reuse old plastic eggs which you can Halloween-ify for your party. Aside from that, you can also use glow-sticks, stickers, or even markers. If you don't have glow sticks or glow-in-the-dark eggs at your disposal, refer Amazon for a quick purchase. Make your Halloween party one of a kind.
Prepare DIY Treats or Get Halloween Specials from Restaurants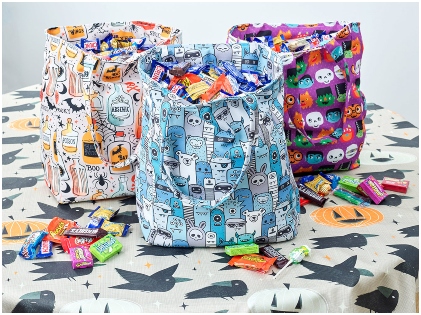 Making your own Halloween desserts, popcorn balls, or your favorite snacks at home can be a perfect Halloween celebration this time. Whipping up your dishes can be rejuvenating and can lift your mood as well. If you do not feel like stepping inside your kitchen, you always have the option of ordering your favorite items from a nearby restaurant. Eateries and restaurants are ready to serve Halloween-themed dishes, and you can also grab a fantastic deal too!
You might have your ideas to celebrate Halloween this 2020. Implement them and have a gala time with your loved ones. May you all have a remarkable and memorable Halloween this time.