The United States is one of the most beautiful countries in the world. It boasts of diverse landscapes and cultures and has a rich history to attract people from all corners of the planet. You will never run short of options when you are looking out for places to spend Christmas in the US, even if it is an exceptional year, as we continue to come to terms with the global pandemic. Whether you prefer a beach holiday or a place filled with snow to enjoy the chill during this festive season, the United States has a diverse repertoire that would give the ultimate joy you are looking for. Here are the top destinations in the country that you can visit during Christmas 2020.
Alaska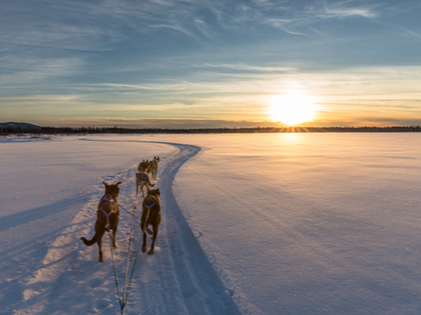 Alaska is one place in the United States that you can visit if you want to get close to the North Pole. As soon as you step into the territory, cold weather and snow will welcome you. The Northern Lights in the state is definitely an added attraction and what better time is there to enjoy the scintillating view than Christmas. The environment in Alaska is magical and naturally Christmassy.
Do you know that there is a place in Alaska, named Santa Claus House, which is a favorite among the American kids? They write letters to Santa and mail them to this address. Surprisingly, they even get replied. It's a cold and snowy location that would give you a perfect North Pole experience.
New York City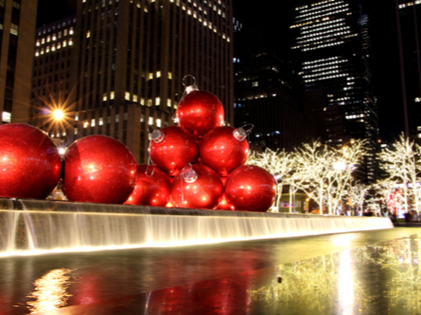 New York City is hands down one of the clear favorites of those who are searching for an ideal place to enjoy the festive season in 2020. NYC, as it's popularly known, boasts of lovely seasonal decorations that can steal your hearts as you set your eyes on them. The main attraction here is the giant Christmas tree which is placed just outside the iconic Rockefeller Center. Decorated with around 30,000 lights, the Christmas tree stands tall at 100 feet.
There are a number of shopping complexes and toy stores in the city, and the visitors are, of course, spoilt for choice. You can also witness several Broadway shows that are queued up for you on the occasion of Christmas. An evening stroll across the much popular Central Park and enjoying the lights is one of those things which you wouldn't want to miss at any cost.
Walt Disney World Resort, Florida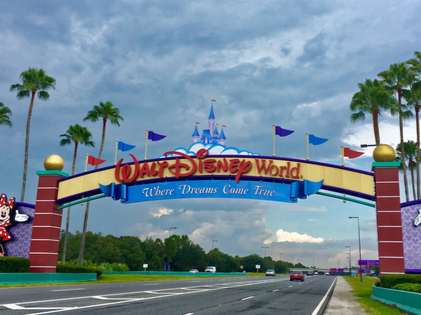 Disney World is considered to be iconic by tourists. The place is abundant with options you can choose from while you are aiming to have a whale of a time this festive season. The Christmas calendar here begins in the early half of November and continues through December to the initial half of January.
The prime attractions here include fireworks shows, candlelight choirs, Christmas parades, and some mind-blowing decorations that can take your breath away. There are various restaurants in Disney World that offer delectable Christmas dishes that you gorge on. Therefore, you don't even have to look out for where to eat. Florida is not a place that has snowy weather. The fake snow that's available here is one of those features that help you get into the groove. Walt Disney World Resort is a must-visit place.
Key West, Florida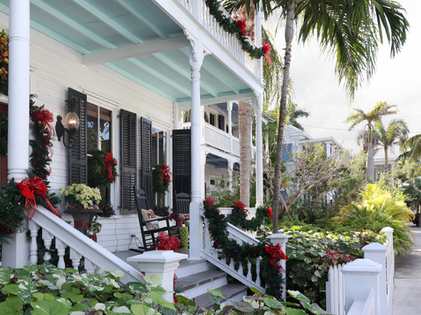 There are people who don't prefer too cold. Therefore, they find spending time in Florida ideal as the place offers fantastic beach weather and sunshine.  Key West in Florida, due to these reasons, is pretty popular among the tourists. It has a more laid-back vibe than many hotspots in the United States.
As soon as you step inside the city, traditional Christmas decorations, beautiful light shows, and gorgeous Christmas trees welcome you in all glory. Santa Claus is known to visit the city during Christmas and that makes Key West more special. The Christmas parties held on the beach are an added attraction for sure. Aside from that, the decorated palm trees are pleasing to the eyes. You have to be there to have an experience of a lifetime.
Colorado Mountains, Taos in New Mexico, Chicago in Illinois, Boston in Massachusetts, Las Vegas in Nevada, and Puerto Rico are some other popular destinations for tourists during Christmas. So, without further delay, make your plans and head towards your favorite spot. Just remember that we are in the new normal, and do not forget to take enough precautions when you travel across the country.