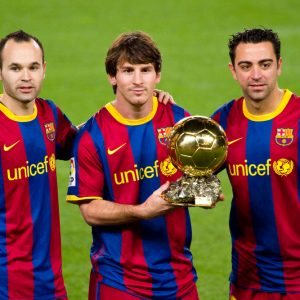 With over 700 goals scored for his club and country and a record of 6 Ballon d'Or, Lionel Andrés Messi Cuccittini is one of the greats to have graced the field of football. What's better is the fact that he is currently playing and going by his form. It looks like he is at the peak of his career. He has a few more years of football left in him.
He is usually in the news for his goals or his philanthropic activities. However, the past 48 hours have been different. The media is abuzz with speculations from many directions and sources that Lionel Messi may leave FC Barcelona. The mere thought of it has caused discomfort among many football fans around the world. It has even gone to the extent where fans are protesting outside the gates of Camp Nou.
He Has Spent His Entire Professional Career at Barcelona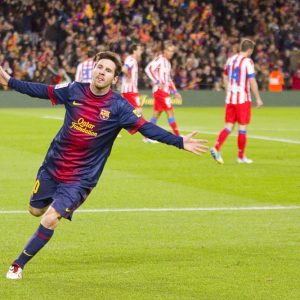 His youth career began in the year 1994 at Newell's Old Boys and later moved to Barcelona in the year 2001. From then till 2004, he played in the youth team of Barcelona. He also appeared in the senior Barcelona C team occasionally from 2003-2004. Messi then played in the Barcelona B team from 2004-2005.
He began making appearances in the Main team of Barcelona from the year 2004. After this, he became a mainstay in the team till today. This means that his professional career has been entirely in Barcelona. This has spanned for 15 years, not taking into account his time in the youth team.
No wonder fans and media are making his move or this speculation a big deal.
Enormous Transfer Fee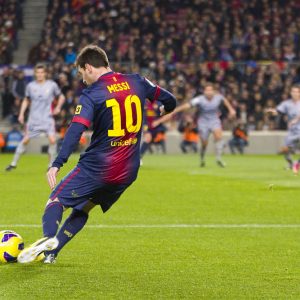 Lionel Messi is a precious player not only in the Spanish league but in the world. He is currently demanding an enormous transfer fee of almost €630 Million. Most football clubs in the world cannot foot such huge fees. There are only very few clubs in the world that can afford such a huge transfer fee and also pay a weekly salary of almost $646,000. Manchester City, Paris-Saint Germain, and Inter Milan are a few clubs that have come forward to express their interest in the player.
Even if all these clubs decide to foot Messi's salary, Messi might want to go back to Newell's Old Boys. Although such a move would mean that Messi's professional career would come to an end, he would not regret it. This is because he has been very vocal about the fact that during the fag end of his career, he would like to go back and play in Newell's Old Boys' club. Does this mean that the great Lionel Messi is signaling the end of his professional career? Only time can tell!
Opportunity for Other Clubs to Grab Messi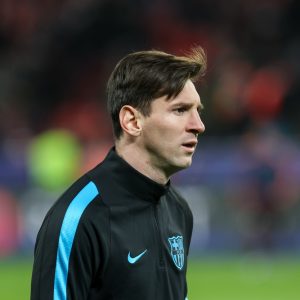 Time and again, Messi has expressed his desire to be a part of the English premier league. Everyone knows that he sends his kids to a school that gives a lot of importance to English, which in turn will be helpful if and when Messi ends up in England. One of the first few clubs to express interest when Messi announced that he wants to move out of Barcelona was none other than Manchester City. Few clubs can afford him, and Manchester City is one of them. The next club which waved its flag was PSG. The reason for that maybe their recent defeat in the champions league final and drought of trophies, which the club has faced, and they hope Messi can help the club regain its lost glory.
Lionel Messi is at yet another crossroads of his career, just like how he was in the year 2008. With the corona pandemic forcing the Spanish la Liga into an unprecedented situation, we can only wait and watch how this speculation will pan out. Whether this speculation will result in Messi moving to another club and play a pivotal role in earning more silverware to it, or will he stay back at Barca, and it all fizzles out? We only hope whatever happens is good and beneficial to both the player and the team. But news like this has shaken up the sporting world, and everyone is waiting to see what happens next. But we know one thing for sure, no matter which club he plays for, it would be a treat for his fans to watch!