At some point in our lives, we might have fallen for a scam, or, at least, almost fell for one. Well, there's no denying that scams are everywhere! And the most common victims of these fraudulent acts are senior citizens. So the next time you pay your parents or grandparents and you come across an immoderate amount of junk mails, sit up and take notice as they might be a principal target for scams. According to certain experts, anyone who receives excessive notifications, offers of free gifts, and an uncurbed number of magazines, chances of them being a major target of fraudulence is pretty high.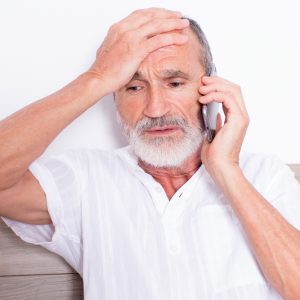 The moment a senior bites the bait, thieves, and fraudsters sell off the person's details such as his or her name, telephone number, address, and other personal information. It's definitely a case of concern if your parent receives a lot of sales calls or more than 15 to 20 unwanted phone calls every day while you're paying them a visit. Experts reveal that scammers and fraudsters are well aware of the fact that senior citizens, in all probability, will answer their calls, and that's what they take advantage of which is why the elderly are almost always the victims. As far as junk mails are concerned, scammers sell their "customer's" contact details, especially those who are actually a bit reluctant to cut off a telephonic conversation.
If you feel that something is wrong and suspect that your parents may be prone to such fraudulence, take some time out, and teach them to never let their guards down. You can take print-outs of various articles as well, and tell them about recent scams that have been targeting senior citizens. Here are a few examples.
The grandparent's scheme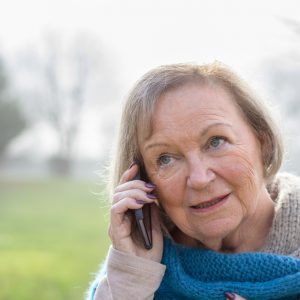 The imposter calls up a senior person in your family and speaks in a young voice and pretends to be you. By blackmailing your grandpa emotionally, it would be extremely easy for that person to swish off the old man's money. All they need to do is fake an accident and ask your grandpa to wire some currency as soon as possible. In that situation, what should be done? He needs to contact family members and ask for your whereabouts, whether you're actually traveling or not. If your grandpa challenges the 'fake' caller, then the probability of him keeping down the phone is high.
The fake lottery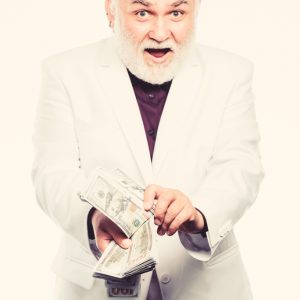 Money or prizes are two of the most common baits of scams out there. The mail scams can be of two types and the schemes are generally like – "You've won $1 million. Provide us with your bank details and collect the money ASAP!" or "Pay to Play and win millions!" The main aim is to get hold of both bank and contact details of seniors. All the junk notifications are forwarded to lure them into such fraudulence. If your grandma comes across such messages like "Congratulations! You have just won the Mexican lottery!", educate her that it's absolutely illegal in the United States to enter a lottery system held by a foreign country.
The discount prescription scam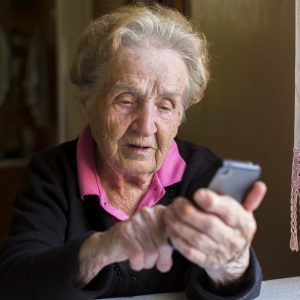 An elderly person can receive calls offering 50 percent discount on prescription drugs or whatnot. So, what's the catch? He or she will need to shell out a membership fee in order to join the discount club, and they will have to provide with their credit card numbers. And if the senior doesn't comply, the drugs will never reach his/her doorstep as expected. In order to avoid such a troubling situation, the senior should go through their state's policy regarding health insurance for people with a lower level of income. You know it as State Health Insurance Assistance Program or in short, SHIP.
There are many more scams that are taking place every single day. Calling up seniors as imposters, blackmailing them emotionally to grab some money, shelling out fake offers, sending excessive junk emails, giving out notifications, and asking a senior citizen for their personal and bank details are various types of fraudulence that seniors generally fall for. Your main responsibility must be to make your parents or grandparents fully aware of fraudsters and scammers, and educate them about the various possibilities as well as the related solutions in those cases.