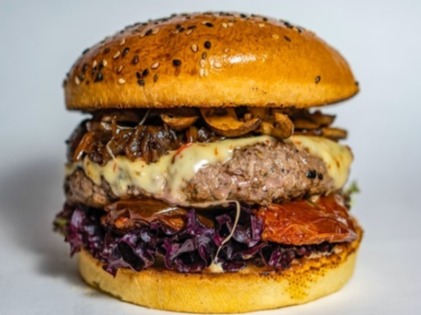 The very mention of the word burger makes us crave one. However, we resist our cravings because it comes across as an unhealthy food choice. But, what if you told you that burgers are not healthy? Well, not all burgers, but there is a new burger that is succulent, juicy, tasty. And healthy!
Huera, Europe's fastest-growing food chain, has come up with alternative meat or plant-based meat. The restaurant promises a new Burger that puts in the right ingredients, read healthy ingredients to make the healthiest burger ever. It contains an innovative fat analog that changes the extra virgin olive oil and turns it into solid fat.
Compared to beef, Heura Burger 2.0 promises 64.25% less fat, 85.6% less saturated fat, and has more protein, say 11.3% more protein per calorie. The last year has made the market rife for alternative meat. More and more people are looking for an alternative source of meat to cater to their health goals.
The Meatless Trend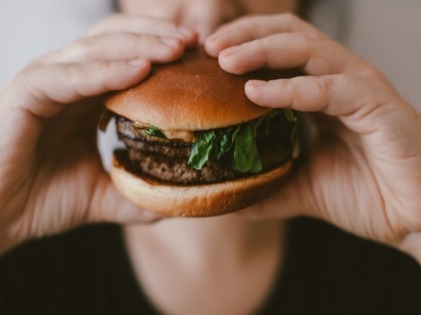 Impossible Foods started the trend as it announced partnerships with Burger King, Qdoba, and many other restaurants and franchises. Their arch-rival Beyond Meat also set the ball rolling to sell alternative Meat at Del Taco, Subway, and KFC. While the companies began selling this burger earlier this year, there were numerous other plant-based foods launched along with it too. Their versions of plant-based meats got the meat-eating Americans to turn to an alternative source of plant-based meats. Yes, as many as forty percent of Americans say that they would like to give this a try!
The company's valuations began skyrocketing, and the alternative meat business started enjoying its moment under the sun. Eating meat has a mammoth impact on the environment as over nine billion animals are filled manually for human consumption in the factory farms. It is not only creating a climate crisis, but it is also giving rise to what is called climate crisis. Proponents believe that this scenario can change with the introduction of meatless meats.
The Huera version of healthy burgers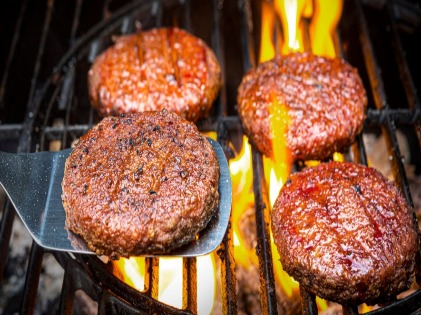 Heura went on to say that the biggest challenge it faced as a company was to make the plantless beef as juicy as, say, beef and minus the high amounts of fat. To make this possible, the Barcelona-based plant-based producer did about 1000 trials to develop the fat analog with the super-healthy virgin olive oil and create the novel Heura Burger 2.0.
Co-founder Marc Coloma said that transitioning it into protein is his passion, and he finds a solution with the aid of technology. He went onto say that the plant-based industry serves as his and the company's source of inspiration, and he hopes to bring innovation and technology together to create a more sustainable way of living and eating.
The Introduction of Heura Burger 2.0
The next big hurdle in the plant-based industry is to make the protein transition. Marc Coloma ensured that they would rise to the challenge by hiring someone like Lorena Salcedo, an experienced researcher who is also the current New Product Development Manager at Heura. She was up to the task of reducing the amount of fat in a burger and replacing the harmful- artery-clogging fat with one that would be beneficial for health. And that's how the use of extra virgin olive oil came into the picture!
The good kind of fats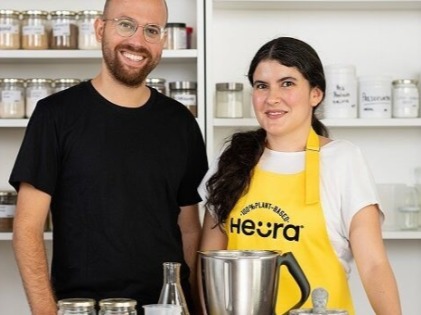 According to Lorena, most burgers contain fats that are solids. The reason being they contain high amounts of saturated fat. They reduced the burger's fat content by replacing solid saturated fat with monosaturated fat. And the makers are trying to come up with burgers that will tingle your taste buds while also boosting health! Well, it is Spain's fastest-growing meat-based company, and it is slowly and certainly capturing the world market!
Well, let's see if the World's healthiest burger catches on and makes it one of the primary food choices for people who are consciously trying to make an effort of eating in an environment-conscious way.
Most people don't give it a chance thinking that they would have to compromise on taste. But with Huerta's Burger 2.0, things will change drastically, or so the makers are hoping. And it makes us wonder if other fast-food chain restaurants will follow this trend too. Well, that is something we will have to wait and watch. Until then, we suggest you give this healthy meatless burger a try. And once you try it, don't forget to share your thoughts in the comments section!