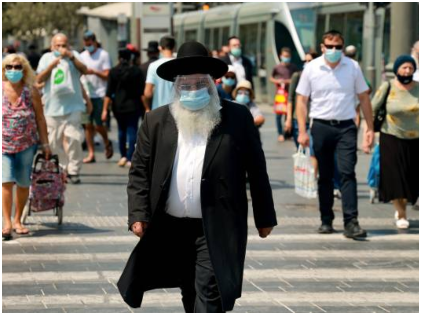 The Covid-19 pandemic continues to wreak worldwide. We are currently battling its second wave, and the cases seem to creep up like no tomorrow. It is rejoicing to know that a country manages to flatten the curve with aplomb in situations like this. Yes, we are talking about Israel.
As an encouraging sign of Israel beating the deadly virus, Health Minister Yuli Edelstein declared recently that Israelis are no longer to wear masks while they are venturing outside. Edelstein has instructed the ministry director-general Chezy Levy to sign a decree to end a health regulation on Sunday after holding discussions with ministry professionals.
To Be Cautious is The Key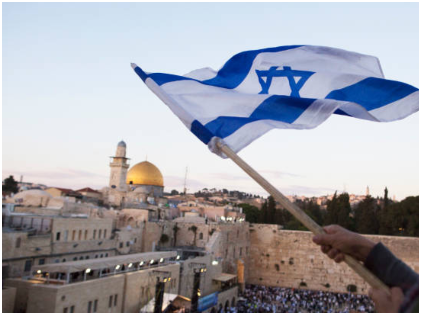 How Israel has differed in mitigating the virus has successfully inoculated its 9.3 million citizens with two Pfizer or BioNTech Covid-19 vaccine shots. The process has been done systematically and with great precision. However,  Israel's coronavirus czar Professor Nachman Ash has asked people to tread cautiously as the country has not reached its immunity.
There have been rising concerns about a new Indian variant which is more deadly than the other variants. The professor also mentioned that they have been able to vaccinate 75 % of the population and, hence, reached herd immunity and a low morbidity rate.
The Battle is Over, But The War is Not Over Yet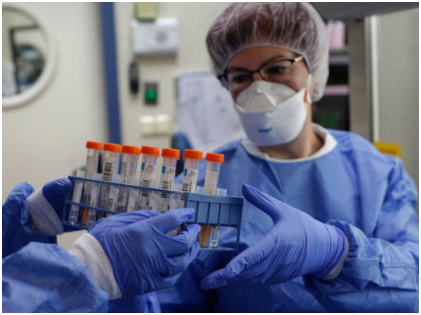 Israeli Prime Minister Benjamin Netanyahu urged his citizens to remain vigilant and that they can't drop their guard as the Covid-19 pandemic isn't over yet.
Netanyahu remarked that although they have successfully combat the virus, the job is unfinished, as it can return. The steps that are still being followed are that the entry of the foreigners is limited, and Israelis who have been traveling must get themselves self-quarantined first as virus variants can challenge the vaccine.
Masks Off Breathe Freely
The country has been following all the basic Covid-19 norms. And the great news is that they do not have to continue wearing masks all the time. However, the Health Ministry still cautions that people still must wear masks in indoor public spaces. And the citizens must always keep the masks at hand. Venturing out of the home without masks can still seem a little weird, but indeed a welcome change.
Schools are also reopening. Right from Israeli kindergarteners to elementary to high school, students are back in their class. Students are reveling in the very idea of going back to schools and resuming their old schedules.
The Struggle and Then The Recovery
All was not hunky-dory at the beginning, and Israel has gone through its fair share of struggles. They even suffered a severe third wave of the pandemic. They posted that Israel's situation started improving in recent months. And all this is thanks largely to the world's fastest per capita vaccination drive. Over one-half of the population has received vaccination to fight the virus.
And there are results to vouch for its success. Also, the new cases have been dropping steadily, a change that has not been seen recently. With the caseload dropping significantly, Israel has rolled back some of the coronavirus restrictions and revived the stagnant economy back to its former glory.
Eran Segal (computational biologist) from the Weizmann Institute of Science said that even public gatherings over the Purim and Passover holidays had not spiked the cases with most Israelis immunized.
Easing into the Old Normal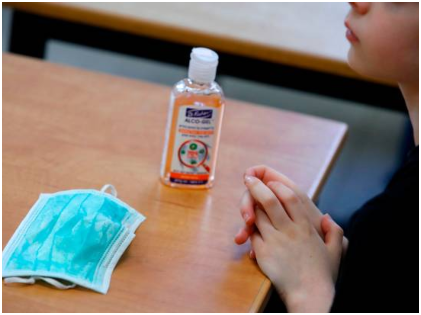 While cabinet ministers ensure that everything returns to the old normal, reaching the pre-Covid era, they have taken baby steps. So, even if schools have opened, some grades will still learn in smaller class sizes. Children in higher classes such as 5-9 can study in pods or capsules while maintaining social distancing. The ministry has steadfastly been pushing for a vaccine overdrive. That means from among a population of 5,338,967 Israelis, at least 4,961,238 people have received two vaccination shots.
Isreal offers hope to all the other countries that are struggling to beat the virus. There have been reports about some island nations declared Covid-free. But it's all a little too soon.
Island nations like American Samoa, Cook Islands, Palau, and Tonga, have reportedly been able to stave off the Covid-19 virus with great success. And this is mostly because they have been small island nations. That is why Israel has been a great example to follow.