You'd be forgiven for not being entirely sure what 5G actually is. That's okay since the technology is fairly new and not readily available to everyone. At least… not yet. What you should know, however, is that it's a new form of communication that has increased internet speed in numbers like we've never seen before. It's one of the main new things on the horizon these days, and it seems like there's no going back from it. However, that's not the only thing that matters these days: satellites are being launched worldwide to ensure high-speed mobile connections for virtually every person on the planet, including those living in rural, forested areas or mountainous regions.
Why Satellite Constellations Matter So Much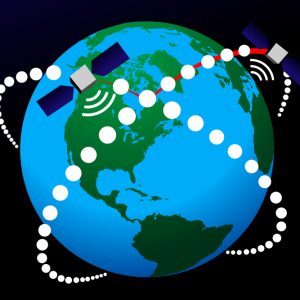 Up until now, we have relied on large cables that have to cross the ocean for high speed international communications. All the videos that you watch, the games that you download, and the songs that you listen to – a good portion of these have to be sent through massive cables that lie on the ocean floor. The problem with these is that they're wildly expensive to set up and can be damaged at any given time which makes it difficult to keep them thoroughly maintained. However, cables aren't the only reliable source of communication, and satellites are in use but there simply aren't enough of them, and the ones we do have aren't good enough to take the loads that we need them to. Furthermore, those satellites aren't enough to cover every nook and cranny of the earth, which means that they simply cannot reach everyone who needs them.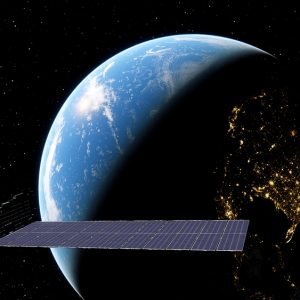 A possible solution that some companies came up with was to have lots of small objects (like balloons or small planes) that would fly through the air and provide people below with internet. However, this plan wasn't half as ambitious as we needed it to be, and now, there's another solution that's about to appear. SpaceX, the private rocket company that Elon Musk started, now plans to start sending out satellites into orbit so that they can provide high-speed internet. What's so different about this plan? Well, there's going to be a much higher number of satellites than anyone could have ever imagined. The FCC has already approved the plan and told SpaceX to launch at least 4000 satellites into space by 2024. While that number seems far too high, the FCC has said that they'd consider lowering the number in the upcoming years if it looks like the goal isn't being met. There's good news, however. Even if SpaceX is unable to meet its goals, the behemoth company Amazon has shown that it has similar plans of launching thousands of satellites as well. That's more than enough to bring the internet to every inch of the planet and that's going to make the internet far more reliable, faster, and cost-effective which means a far greater population on earth will be online following this move.
5G Combines With This To Bring Flawless Internet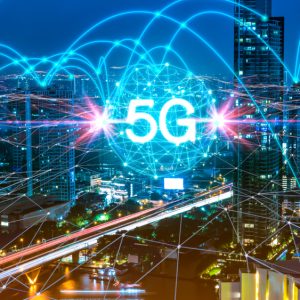 5G takes telecommunications to a whole new level because it's got a far greater bandwidth than its predecessors. Remember when you were at a huge concert and your internet speeds became really slow? That's because there were more people there than your network provider could handle, and the reason behind that is the underlying technology behind your mobile internet had a relatively smaller bandwidth, and that being how much data can go through it simultaneously. 5G eliminates that problem altogether because it has a much wider bandwidth and can handle huge amounts of data without breaking a sweat. Also, instead of traveling in the form of what most WiFi and mobile signals do these days, 5G technology helps data to travel in a single line which will help your phone save up on a lot of battery. It's predicted to be over 10 times faster than the mobile networks of today, and that, in itself, is more than enough of a reason for us to want it.
There's an exciting time for the internet in the next decade, and we can easily expect to be watching videos that are of higher quality. Perhaps the best thing is that more people will be connected worldwide which will boost education, business, and international relations altogether.