Over the last year, Australia seems 'populated' with reputed Hollywood celebrities who made it their home either on a temporary or permanent basis. Few stars have raced to Australia in search of work, and most have shifted to this region in the hope of having a better and safer lifestyle for themselves and their families. It's quite obvious if seen from the logical standpoint. The COVID-19 pandemic is here to stay, and a vast majority of production houses and units in the US have shifted their base to several parts of Australia. These areas are free of coronavirus. It all started with Tom Hanks, who, along with his wife, spent coronavirus quarantine in Australia last year.
Sacha Baron Cohen Shifted to Australia in 2020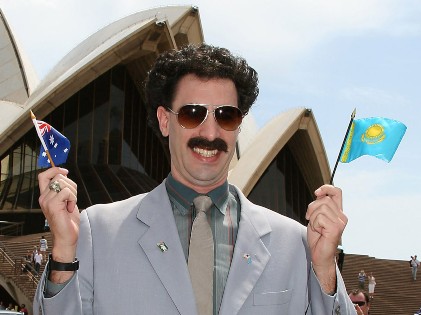 English comedian, Sacha Baron Cohen (49), and his wife Isla Fisher (44) are among the stars who shifted to Australia in 2020. They have relocated permanently from Los Angeles to Sydney, the city where the couple had met each other in 2002. They look forward to enrolling their kids in a proper school. Isla was spotted last in a nearby cafe while she was working on her laptop, and picking up her children. Isla was brought up in Perth herself and that too when she was just 6.
Naturally, she dreamed of giving a similar upbringing to her children as well in Australia. Notorious for keeping to themselves, the couple who made their way here from LA got married in 2010 and have three kids together. At a time when the pandemic has ravaged the world, Sacha wrapped up his latest mockumentary and proceeded towards the Aussie land. It's not clear though if he has more work to complete in LA, but the safety of the kids invariably comes first.
Natalie Portman Shifted in September 2020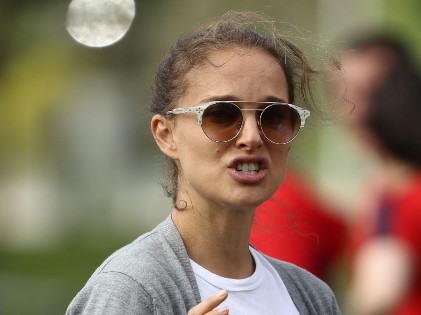 Oscar-winner, Natalie Portman (39) is another star who has also adjusted to Australian life after she arrived in the country with her family in September 2020. This was right before her new movie was filmed in Sydney. She spent a lot of time in NSW but mostly went unnoticed as she adapted well with the 'laid-back locals' in most trendy zones. Few examples include the chic suburb Bondi Beach or the much popular NSW coastal town, Byron Bay.
At present, the V for Vendetta star is staying with Benjamin Millepied (43) and her children – Aleph (9) and Amalia (3). She's presently busy with the pre-production of her movie, Thor: Love and Thunder, and was also spotted visiting the Fox Studio of Sydney. Managing her time at work, and her personal life is no mean feat as she shared stories of how her children had picked up local slangs and dialects in the Jimmy Kimmel show.
Zac Efron Is Dating in Australia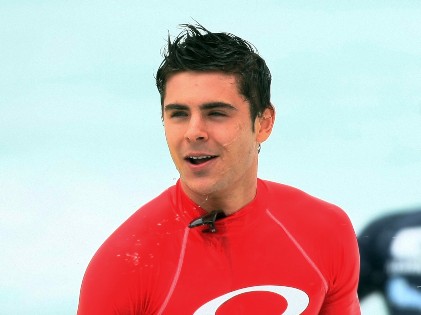 Zac Efron, the Hollywood heavyweight spent considerable time since 2020 in Australia. The 33-year old is residing in Byron Bay. Even the sources have confirmed that the coronavirus scare drove him from the US to Australia. He had been speculating to move permanently to the coastal town when the pandemic first made a foray into the world.
According to sources, the actor had planned to keep out of LA, since he was burnt out with how Hollywood was shaping up. Before he came here, Zac was rumored as the mystery buyer of an expensive $22 million mansion, situated near Wategos Beach. He had already put an offer on one of the homes in Byron Bay before his arrival, only to be outbid by one of the rival buyers. Now that he has been staying in Australia for quite some time, Vanessa Valladares (25) and he are dating.
The lady is one of the Byron Bay waitresses and the couple is indeed going strong. A friend of Zac and the KIIS FM radio host, Kyle Sandilands, has stated that he's in love with Australia and of course, his girlfriend Vanessa. Till there's an urgent need, the star doesn't even think of flying back to America. The High School Musical star has now relocated to Adelaide, the South-Australian city, along with his girlfriend.
The list of celebrities relocating to Australia is endless. The circumstances don't seem quite bright for most stars or the industry and it should come as no surprise seeing them moving on to Australia.