The legacy created by visionary Steve Jobs is the world-famous brand of Apple. Apple has its own set of loyal customers worldwide, who swear by the products' quality and intuitiveness. Apple took the entire smartphone industry by storm when it launched the iPhone.
Since then, there has no been looking back. Every year, the launch of new iPhones and its new products are all over the headlines, and there is a constant buzz around it. This year too, was not an exception. Apple created a lot of buzz by adding five new products to its family. Let us have a glimpse of the products launched recently.
Homepod Mini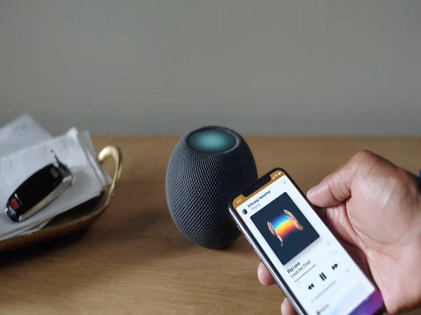 The Homepod was a great addition to the Apple ecosystem. Now, the homepod mini has broken barriers in terms of price, size, and features. Priced at just $99, this will be a great addition to your home, particularly if it's a smart home and if you have a whole set of connected devices.
It is almost four inches tall and is almost spherical. It also has a volume controls button on the top and can be controlled by Siri. This device will be globally available from November.
iPhone 12 mini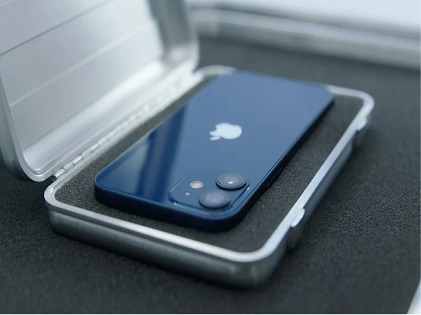 This was the most anticipated phone, as there were a lot of speculations surrounding it. This is because the size of the phone was a huge draw. Apple was going to make a smaller phone after a long time, and it was true.
Apple launched the iPhone 12 mini. And it was to satisfy the needs of a customer with a smaller screen size phone with a 5.4-inch screen. It has been launched in 5 colors: white, black, blue, green, and red.
iPhone 12
The iPhone 12 is now 11 percent thinner, 16 percent lighter, and 15 percent smaller in size. The iPhone 12 now comes with a 6.1 inch Super Retina XDR display. It has a ceramic shield that is tougher than any smartphone glass.
This phone has a better spill and splash resistance. It also has a dual-camera system, which enables better photos. One of the key features of this phone is it can record 4K HDR video with Dolby Vision.
iPhone 12 Pro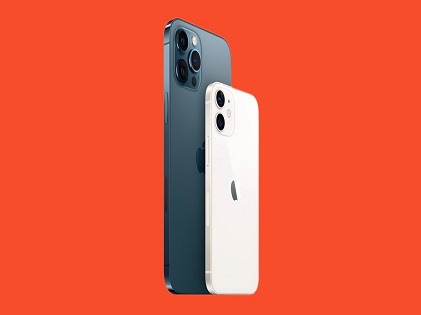 The major difference between iPhone 12 and iPhone 12 Pro is that the pro variant has a triple-camera system. It is made with surgical-grade stainless steel. The other differentiating factor between iPhone 12 and iPhone 12 Pro is the colors in which it is available.
The iPhone 12 Pro is available in four exciting colors: Pacific Blue, Gold, Silver, and Graphite. There is a new format in which you can click photographs, and they are calling this as ProRAW. It has 87% better low-light video and improved noise reduction for more detail. It also comes with Magsafe, where the accessories attach to the phone.
iPhone 12 Pro Max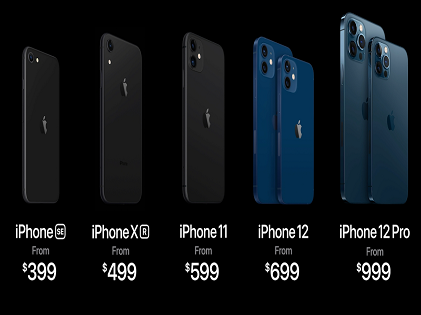 Apart from the fact that the iPhone 12 Pro Max is bigger, there are very few differences between iPhone 12 Pro Max and iPhone 12 Pro. The phone has a massive 6.7 inches display. Both the Pro and Pro Max now come with the much spoken about LiDAR technology. NASA uses this on Mars to create a depth map of the space.
You can use this application with many AR applications. Besides that, this phone also has Smart HDR 3. This helps in automatically refines various aspects of a photograph like highlights, shadows, and contours. The camera system of the iPhone 12 Pro Max also has a Sensor-Shift OIS and 1.7-micrometer pixels. The phones are 5G ready, which will enable faster downloading of files.
Since the launch of its products, Apple has created a storm in the market. It has set new standards for all its competitors. We can now see a whole host of smartphones with the same features and will keep the market a tough one for customers.
Apple has truly created a benchmark for itself by launching its next generation of phones this year. Apple breaks its benchmark by launching a new phone with better features the next year! Let us hope that the current generation of phones satisfies the expectations of Apple customers. And if you wish to start using an Apple product for the first time, this could be the perfect time to take a leap and join the Apple family! You can certainly find one that suits your taste and needs!