Christmas is the most dominant festival in several countries worldwide during this time of the year. It's time for friends and family to get together and enjoy. However, the loud and colorful festival is not the only celebration in December. The last month of the year has the shortest day of the winter season in the Northern Hemisphere and gives you a lot of opportunities to have a gala time and have fun. You have a complete platter of events and festivals, from pagan rituals in ancient times to modern festivities. Here is a list of some of them you would like to attend. So, what are you waiting for? Just dive in.
Timaru Festival of Roses – Timaru, New Zealand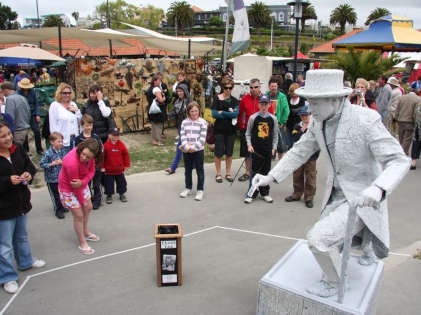 Poinsettias shine during December. Timaru, a town in New Zealand located 2 hours south of Christchurch, is where a different blossom of poinsettias gets all the attention and appreciation. If you are a botanical fan, you will be in for a treat at the Timaru Festival of Roses. In an amazing line-up of events where you can immerse yourself in the beauty of the flowers.
Starting from floral art installations and garden routes to a shop window decorating contest and the main event – a rose show. However, you will have to wait for the last day when you get to visit a market that's decorated with the Christmas theme and boasts of lip-smacking dishes, handicrafts, and flowers. The festive atmosphere is infectious. Aside from all these, you can get entertained by some enchanting music, cultural events, and lovely presentations of Romeo and Juliet. You will surely have a gala time there, irrespective of your age.
Christkindlimarkt –  Zurich, Switzerland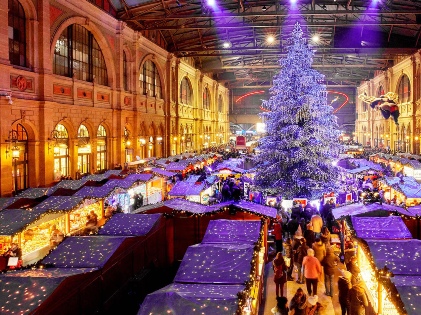 Visiting the winter markets is a must if you are in Europe for a holiday. This December, you can make a plan to visit Zurich, where the entire main railway station's design resembles an indoor winter market. It is the largest and the swankiest one in Europe. Against the backdrop of a railway station that hails from the 19th century, caroling chairs, light displays, and 7000 Swarovski crystals dangle from a Christmas tree, 15 meters in height.
You can check out over 100 stalls all decked up on the occasion of Christmas, selling everything from Tiffany glasswares to Nepalese scarves, completely handmade, to Swiss culinary delights. Also, grab some spiced wine and shop for exotic holiday gifts while your kids can have a great time painting their faces. In short, Christkindlimarkt can be a great place to be in this festive season.
SnowGlobe Music Festival – California, USA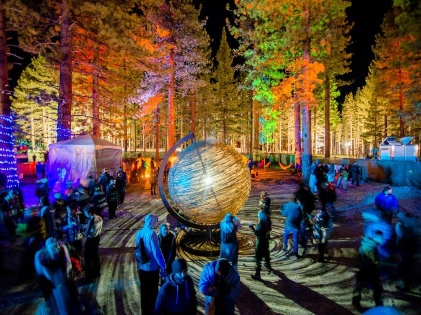 This December, just put on some warm clothes and head to Lake Tahoe. The snowy lake can be a perfect place if you love skiing and snowboarding. After you have an exciting time during the day, you can enjoy your heart out at night, getting down to electro-pop, hip hop, and many more. If you are looking out for the coolest music festival this winter, SnowGlobe can be a perfect choice. The event takes place at the backdrop of scenic mountain resorts.
Porter Robinson, Zedd, Travis Scott, and Dillon Francis were among a few celebrities to attend the festival. When you don't have the DJs around, you get to see the professional snowboarders going up and down the ramp in style. The graffiti artists displaying their creations live in front of you is a treat to watch. Kids who are 10-year-old and below can enter SnowGlobe free of cost. So make sure that you take your kids along.
Burning the Clocks – Brighton, England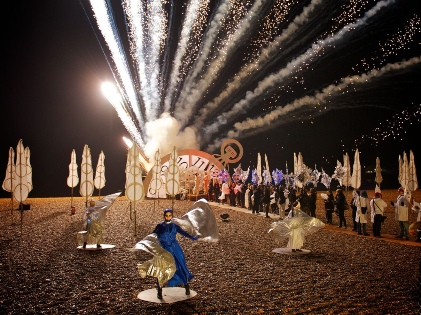 Are you tired of consumerism? Are you looking for a winter festival where everyone can enjoy their age and beliefs notwithstanding? You must then visit the Burning the Clocks festival in Brighton, England. Same Sky, the community arts organization, laid the foundation stone of this seasonal event in 1994.
Burning the Clocks happens to be a festival of light and art held every year at the time of winter solstice. Thousands take part with homemade paper lanterns, which they toss into the fire.
It's not just Christmas that you need to wait for eagerly. These festivals have a charm of their own, and people from all corners of the globe come to be part of them. So, which one of these events are you planning on attending this year?