Turkey is one of the loveliest destinations for tourists. The country offers not just a majestic landscape but also a fascinating culture. Turkey is widely considered a fantastic location for holidaying since it's home to several cultural festivals. That has certainly played a major role in helping the country develop a quite modern image.
You can indulge in sports, outdoor events, music festivals, cultural festivals, lifestyle events, religious festivals, nightlife events, and more. These festivals take place in Turkish cities like Antalya, Ankara, Izmir, Turki, and Istanbul. Aside from the local festivals, there are a lot of other festivals that are popular across the globe. Below are some of those internationally renowned festivals you would like to attend.
Popular and Exciting Festivals of Turkey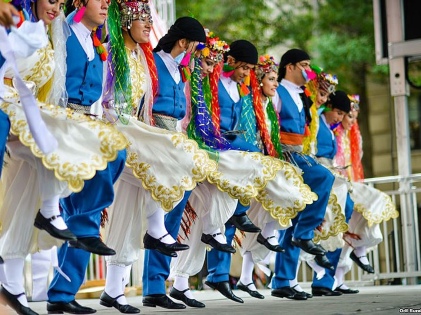 A majority of these festivals take place in Istanbul. You can attend several music festivals that take place in the city. Irrespective of whichever city in Turkey that you have in your itinerary, try to arrange your trip, keeping festivals and celebrations in mind.
For instance, plan for the Izmir World Fair, Seker and Kurban Festivals, Music Festivals, Kadir Gecesi, Rock's Coke, Folk Dance Festivals, Cappadox, International Aspendos Opera and Ballet Festival, and Camel Wrestling. Read on to know more about some of these globally popular festivals and celebrations.
Izmir World Fair
The Izmir World Fair is the oldest festival in Turkey, and Izmir plays host to this festival in early December. It began as an auxiliary event to attract more people to the fair and the city. The IZFAS organize it as a part of the Izmir Metropolitan Municipality and has multiple themes.
As time went by, the event grew in scale to become an institution by itself. It is among the most popular festivals in Turkey. And it is the musical and social activities that take place simultaneously. The Izmir World Fair is surely one of the top-notch festivals of 2022  that you can't miss.
Seker & Kurban Festivals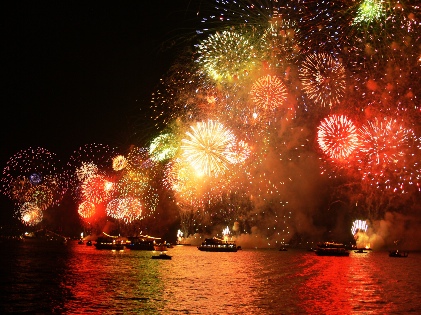 Sugar Holiday or the 3rd Day Seker Bayrami takes place just after Ramadan throughout the country. Family members come together to give candies and gifts to kids to celebrate the festival. On this day, everyone prefers to eat at home. On the night after this festival, you will have to reserve your tables at the popular seats quite early. In the Festival of Sacrifice, also popular as the 4th Kurban Bayrami, lamb and goats are slaughtered and offered as sacrifices.
The Seker and Kurban festivals are quite popular among the locals and visitors alike. If you want to enjoy this festival, you must book your rail tickets or flight tickets well in advance. Therefore, traveling during this time becomes an uphill task. One more important thing that every tourist should keep in mind is that the banking institutions, government office buildings, museums, and shops will remain closed during this festival. SO, make arrangements accordingly.
Musical Events
The Gumusluk area in Turkey is the hub of musical activities within the country. The majority of the festivals kick off on September 5. However, a few classical events also take place in July and August. If you are tired after spending a long day sightseeing, you can choose to listen to symphony orchestras. The program highlights shows and new releases from all parts of the world. Try to book your seats before time as entry passes get sold like hotcakes.
Camel Wrestling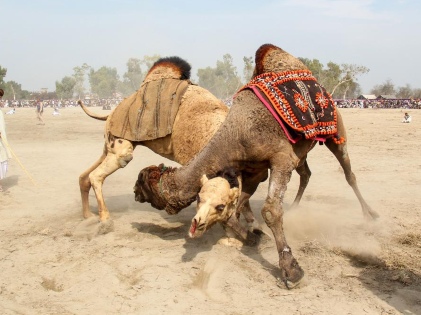 Camel wrestling used to be one of the most popular events in Turkey. Unfortunately, it has come down the popularity scale but continues to attract tourists from different corners of the world. Camel wrestling happens in the west seacoast of Turkey.
Every January, the event takes place near Ephesus. It is one of the most popular archeological sites in the country. A couple of male camels battle it out over a female camel. That makes the festival all the more popular and one of the most eagerly awaited events in 2022.
Always plan and book your tickets in advance. And when you do so, you can be sure that you do not miss all the fun events and festivals during your visit to Turkey. The other festivals are no less popular and if you have to get a taste of Turkey in full, make sure that you miss none of them.