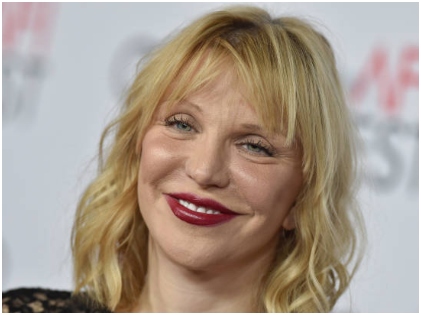 Cortney Love, the grunge rocker and wife of the late Kurt Cobain has gone on to accuse the teen driver's license singer, Rodrigo of copying without giving credit. Courtney Love is actually accusing Olivia Rodrigo of ripping off the cover of Hole's 1994 album Live Through. This for a promo shoot without crediting her for the song.
The Hole's cover had a prom queen sporting a tiara with a bouquet of flowers in her hands and the mascara running down as she is crying. Rodrigo had a similar image with a tiara on, with a bunch of roses and the mascara running down her face. Love was quick to notice the similarities and called out Rodrigo on her social media handle, mentioning the word, 'twinning'.
The Avalance of Tweets that Followed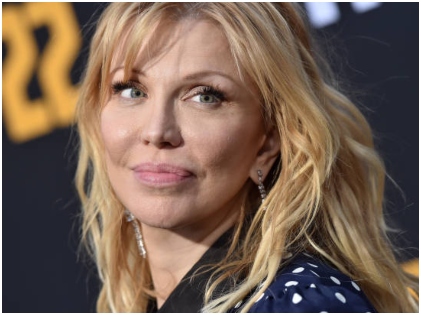 Comments started pouring from all quarters from both sides of the fence and most of them were confused as to whether Love was being sarcastic against Rodrigo or was extending her support for the young artist.
Love however made her stance clear that she wanted to put her point across, so she made that dig. Love also mentioned that Rodrigo should have asked her for permission if they wanted to recreate their collaboration. She even mentioned that it was a question of manners and they needed to do the appropriate thing and just ask her permission.
'Stealing is Rude'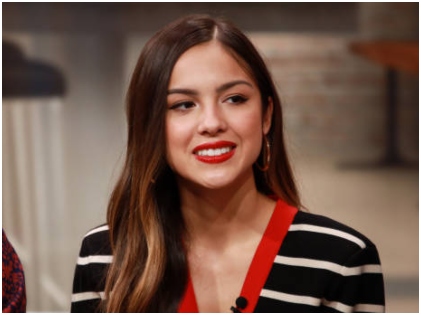 A disgruntled Love said that stealing an original idea without asking permission is not cool at all, in fact, it is quite rude.  Courtney Love however says that it has been happening to her, all throughout and at most times, she tried to be gracious about it. But this was in bad taste and Love asserts that she has to stick up for her work.
A Positive Response from Rodrigo
Rodrigo, however, chose to be positive about the incident and chose to give Love a positive response to Love, Rodrigo expressed her love for Love and expressed how she has learned so much from her. Love answered her on social media even saying that she looks forward to reading her notes.
Courtney Love Continues With Her Tirade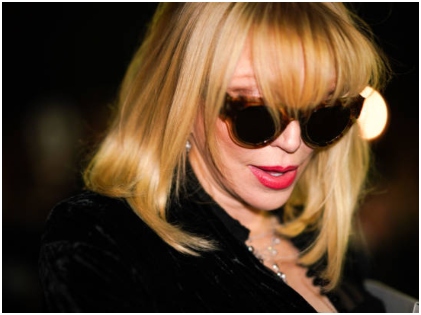 Love continued with her savage comments on Facebook, Instagram, and Twitter. Her digs went vicious as she agreed with a fan who made a comment on Rodrigo's looks. Love's fans' responses that the original cover was way more emotional than the current one.
The new one does not have any substance and Rodrigo hardly has any expressions except for standing looking like a waif. Love was quick to respond that perhaps the people today liked to dig this waif-like look.
Hypocrisy Much?
There was also a tirade of comments pointing to Love that what she was doing was bordering on hypocrisy. The accusation was based on the fact that Love was herself inspired by Sissy Spacek's performance in the 1976 horror classic Carrie.
Love denied all the allegations saying the idea of the cover was original. The movie Carrie (A Brian De Palma film) was a film and one of a kind and her cover was completely original. Even Von Unwerth made allegations in a magazine that Love drew inspiration from 'Carrie.' Von Unwerth said that Love had called her and expressed her desire of reenacting the scene from the 1976 film, Carrie.
All About Moving on Gracefully
Love replied to another fan who also pointed out that perhaps her idea wasn't original as well. The fan even pointed out that most people in the creative field get inspired by the other and it is not the first time, it has been done before.
The best way to handle a situation like that is to move on gracefully. Love slammed the fan and said that she is still alive and the graceful thing to do is that if someone chooses to steal an original idea one, must ask for permission and acknowledge the fact.
Rodrigo's Illustration for Inspiration
As Love started calling out Rodrigo there were fans who noted that Rodrigo had in fact shared images about how she had sought inspiration from the Sissy Spacek in Carrie and shared images on her IG stories.
Well, we don't know whether the issue would be settled between the celebs or the war of words is going to continue. We'll have to watch this space for more.