The red carpet was, once again, abuzz with our favorite stars as they posed and smiled clad in magnificent and stunning outfits in front of the flashing lights of the paparazzi.  The handsome-looking suits and beautifully, dramatic dresses with shimmering rhinestones and sequins stole the eyes of many. The 77th Annual Golden Globe Awards night was hosted at The Beverly Hilton Hotel last January 5th, 2020, in Beverly Hills, California.
The best part of the night was the way the ones who didn't take home an award made sure they were there to cheer for their peers who did get one!
Golden Globes 2020 Highlights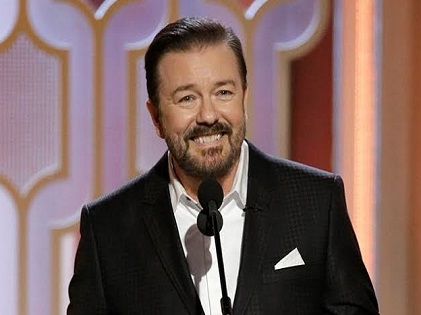 Ricky Gervais' opening monologue did not please everyone. A lot of guests were frowning as he gave his speech, and the cameras did not miss the looks of shock and discomfort! Gervais' hilarious speech didn't go down too well and garnered a few awkward giggles. Filled with his criticism of stars like DiCaprio and other issues within the industry, it was a small wonder that Gervais' speech made many uncomfortable, but he did get the attention of netizens. Well, he has been faithful to his promise to let it all out during the awards night.
Joaquin Phoenix got political when he accepted his award as the winner of Best Performance by an Actor in a Motion Picture Drama for his portrayal of Arthur Fleck in Joker. He talked about Hollywood hypocrisy on climate change during his rumbling acceptance speech.
Tom Hanks Delivers Heartwarming Speech
While Tom Hanks didn't find the opening speech impressive, he didn't have much to complain about as he won the Cecil B. DeMille award. That sure did turn his frown into a smile. Though he sniffed his way through his heartwarming acceptance speech, he was still able to deliver his gratitude.
Russel Crowe Skips the Awards Show Amidst Australia Bushfires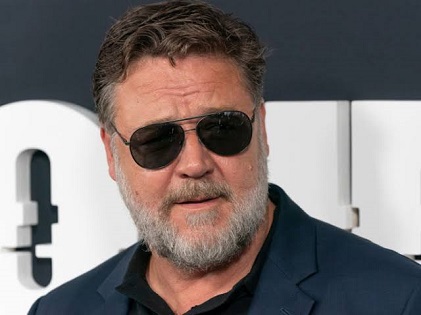 Russel Crowe won the Best Actor in a Limited Series for his performance as Roger Ailes in The Loudest Voice. He used the Golden Globe Annual Awarding night as a platform to call out and thank the volunteer firefighters saving Australia from the bushfires. Crowe stressed in his speech that the tragedy unfolding in Australia now is climate change-related.
He said, "We need to act based on science, move our global workforce to renewable energy and respect our planet for the unique and amazing place it is." Russel Crowe was one of the victims of the ongoing bushfires and was not present during the awarding and acceptance of his award. Actress Cate Blanchett, also an Australian, mentioned her heartfelt thanks to the fire-fighting volunteers as she presented an award.
Big Wins for Comedians
Ramy Yousef injected a little bit of comedy as he accepted his award for being the Best Actor for a Television Series Musical or Comedy. He joked that most people don't even know or watch his show which made everyone laugh. Ellen DeGeneres' thank-you speech for receiving the honor of the Carol Burnett Award was heartwarming. She eloquently expressed her gratitude and the enormous influence of Burnett in her life.
Awkwafina made waves as well when she emerged as the winner for Best Performance by a Leading Actress in a Musical or Comedy Motion Picture for The Farewell.
That Brad-Jen Moment We Had All Been Waiting For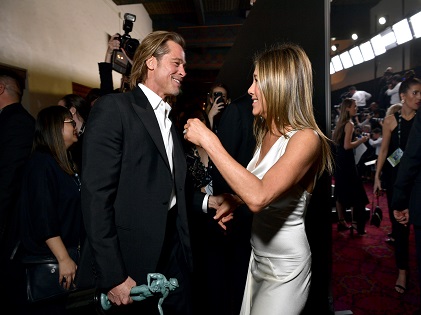 Brad Pitt seemed to be the most significant highlight in this year's Golden Globes awards night not only because he won as Best Supporting Actor as Cliff Booths Once Upon A Time in Hollywood, but also the fact that six (yes, six!) of his exes were present that night. One of them, Jennifer Aniston, was there, and the two greeted each other like old friends which then became the talk of the town after pictures of them circulated online.
Apart from Jen, Brad's ex-fiancées Gwyneth Paltrow and Christina Applegate were also there. His rumored fling Sienna Miller and Charlize Theron, his alleged girlfriend, were also in the same room – no dearth of past lovers for this Hollywood A-lister! Regarding his date for the award ceremony, Brad said, "I wanted to bring my mom, but I couldn't because any woman I stand next to, they say I'm dating. It would just be awkward." In the end, Brad thanked his six children which was probably the best decision.
And fans of the Brad-Jen romance, even celebrities, made a fuss when the two had a brief moment backstage. Their relationship may be over, but one thing's for sure — fans still love them!
This year's Golden Globes was a lot of wins, surprises, and fun. And we can't wait for next year's!