If you are unable to move around freely, owing to a medical condition, you might need a cane or a walker. If the condition is worse, you might require a wheelchair for your mobility. Various types of wheelchairs are covered by Medicare. However, there are a few pre-conditions that you will have to fulfill. Also, Medicare Part B doesn't cover the cost of a wheelchair if you want it to move outside your place. Below you will find all that you need to know on this topic, such as when you will receive coverage for your wheelchair, which types of wheelchairs will be covered, the out-of-pocket expenses, or best plans in case you require a wheelchair or power scooter. Go through them.
When are Wheelchairs Covered Under Medicare?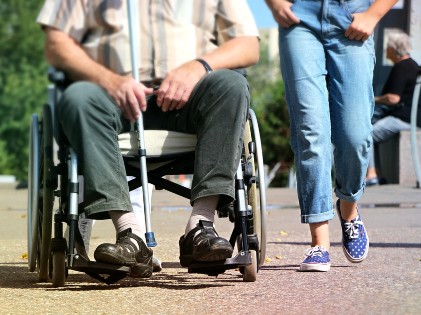 If your PCP or primary care physician, treating the medical condition that's preventing you from a free movement, orders for a wheelchair, then it will be covered under Medicare Part B. The order coming from your doctor should make some key things clear.
First, it should be clear that you have a medical condition that's preventing you from moving freely and carrying out your daily activities. For instance, you are unable to go to the kitchen or bathroom despite using a walker, cane, or crutches. Second, you need to have the ability to operate your wheelchair safely. If you can't, then you need to have someone back at home who will always be present with you to help you move your wheelchair when required.
Thirdly, the doctor you are consulting, and the individual supplying the medical equipment have to be authorized providers of Medicare. So, make sure your doctor and medical equipment have the required authorization from Medicare. Lastly, you need to give assurance that you can safely use the device back at home without getting injured.
The Types of Wheelchair That Medicare Covers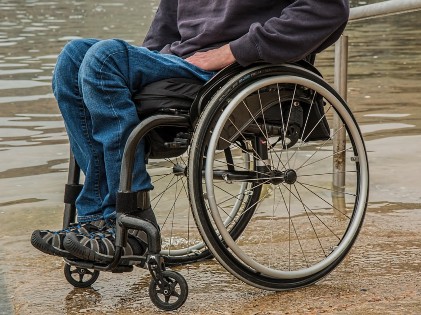 Considered as DME or Durable Medical Equipment, wheelchairs are basically of three types – power wheelchairs, power scooters, and manual wheelchairs. Whether Medicare will cover your wheelchair would depend on two factors – first, your current physical condition, and second, the physician's recommendation. Before discussing these in detail, you need to know a bit more about the three types of wheelchairs.
Power Wheelchairs
If you require a power wheelchair, you need to go through a personal examination. After the examination, the doctor will pen down an order claiming that you are fully able to use a power wheelchair, also explaining why a power wheelchair is needed. There are a few types of power wheelchairs that require Medicare's approval before renting the device or buying one. Along with the prior authorization request, you must have your doctor's order, as well as the equipment supplier's forms.
You can submit the important documents to the DME MAC or Durable Medical Equipment Medicare Administrative Contractor. If you are unable to do so, the equipment supplier can do it on your behalf. You will come to know the decision within 10 days of applying. In case your application is not approved by Medicare, you can appeal against that, giving a detailed explanation of why getting the device is necessary.
Power Scooters
Power scooters are for those who can't handle a wheelchair safely. Medicare might cover the cost, but there are some pre-requisites. You will have to visit your doctor and confirm whether you have the strength to get into a power scooter, get out of it, as well as control it yourself without anybody's support. Whether you want to rent a power scooter or buy one is completely up to you.
Manual Wheelchairs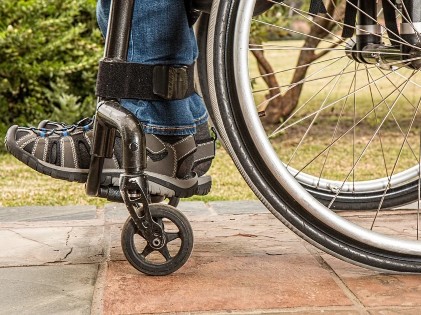 Manual wheelchairs are a good option if you are confident and have the required strength to get into a manual wheelchair, come out of it, and operate it when needed. In case you lack that strength in your upper body, you can qualify for a manual wheelchair if you have someone back at home who will help you to use it. If you have a temporary mobility problem and you expect to be back on your feet soon enough, then renting a manual wheelchair is a better option.
So, take your situation and your medical condition into consideration before applying for a wheelchair. Medicare will approve it, and cover the costs only if you fulfill the required conditions as stated above.