While you might be availing telehealth services for over forty years now, there's a new boom in the healthcare industry. Yes, the boost in healthcare technology has led to an increase in patient-centric telemedicine solutions. According to the American Telemedicine Association or ATA, telemedicine is the delivery of clinical information.
This apart, it also covers health care services with the help of telecommunications technology. This comprises an extensive range of clinical services by availing the benefits of telephone, satellite, internet, and wireless media. Below, you will find some advantages that patients can derive from availing telehealth services.
Find Doctors Who Accept the Insurance You Have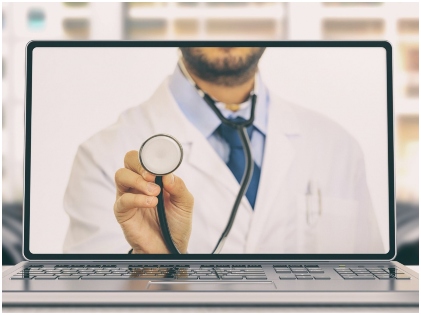 You can buy the best possible health insurance policy from a provider. However, if your doctor doesn't accept your insurance, everything will be in vain. Telehealth services play a crucial role here. They help you identify the doctors near you who will take your insurance.
This helps you diminish the out-of-pocket expenses related to healthcare, and it also makes sure that you receive the actual worth of the money you have invested in buying a health insurance policy. If you are shelling out money on your insurance, you might prefer to be within the network.
Chance to Get in Touch With More Specialists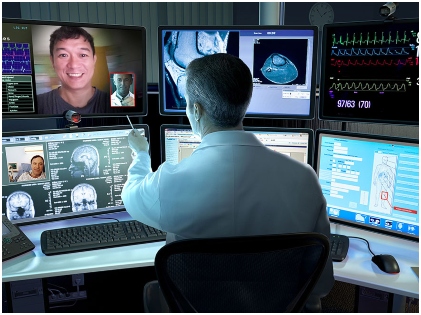 In case you are a resident of a small town or live in some rural area, you might be far off from a suitable provider. If you are suffering from a rare condition, you might find only a handful of experts who possess an elaborate knowledge about the condition.
Telemedicine can accentuate the number of specialists that you can choose from. That's because you can reach them through video calls, phone chats, and any virtual visits. You can also communicate with your health insurance providers virtually. With the help of telemedicine appointments, you can pretty well discuss with the doctors who are far away from you while staying well within the network.
Fix an Appointment Quickly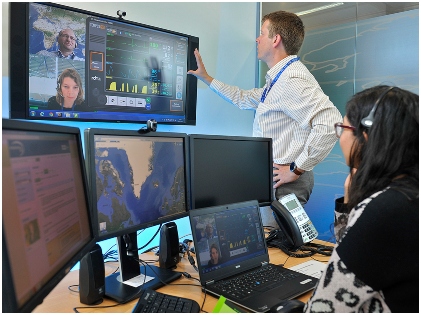 If you are a new patient, making an appointment with a doctor, the orthodox way takes a lot of time and can be frustrating as well. After you can trace a provider, you will have to give them a call, be on the hold, and get your insurance checked twice before you finally grab an appointment.
Often, you might fail to book a slot or get a slot that clashes with your schedule. You might have to take off from work or make other arrangements. Instead of having to wait for so long, you can easily book a slot for yourself just by tapping and then get on with your daily routine.
Have a Discussion With Your Doctor From Your Home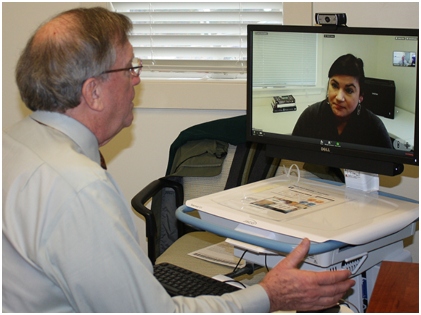 It often happens that you are unable to make time to visit the doctor. You might be down health-wise or commuting to some other place. This is where telehealth services can prove to be beneficial. They can help you consult a doctor from anywhere.
Yes, you can connect with your doctor from your workspace, your home, or on the go. You need to have an internet connection. Whether you are attempting to extract some time from work and fix an appointment or want to get hold of an antibiotic, telemedicine can provide you the convenience you need.
Have a Discussion Your Doctor Whenever You Want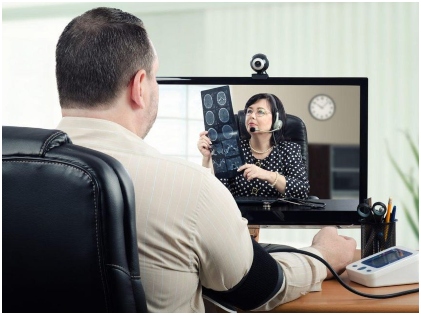 In case you don't need to book a slot with your doctor, but want to have a quick chat with her, regarding the recent prescription that you have received or something similar, what do you do? You ring up the doctor's office and talk to the first person on the line.
With telehealth services, you can have a chat with your doctor using a chat feature that's present within the app. This feature helps you reach out to the doctor whenever you have time. You don't have to be on hold for an extended period and keep on chatting via messages as well. This is truly amazing.
As America is shifting towards healthcare services that revolve around the patients, telehealth happens to be playing the most significant role. There is no doubt whatsoever regarding the benefits of telemedicine. Aside from that, it has also changed the approach doctors, and patients have been approaching healthcare until now.