Running tests your endurance and stamina like very few exercises do. The best thing about it is that you don't have to pay an obnoxious amount of money every month in order to reap its benefits. All you need to do is choose a suitable time to job, put your track suit on, and go for it. It's an amazing cardiovascular activity and hits multiple muscles in your body that you tend to use throughout your day. Plus, it makes sure that you've got it in you to run a mild distance in cases of emergency, because there's no telling when you'll have to run a mile to catch a bus in the future. Of course, running isn't the only exercise that you'll have to rely on, but it's still something that you should incorporate into your daily life if you want to stay healthy and physically fit throughout your adult life.
Running Is Great For Your Joints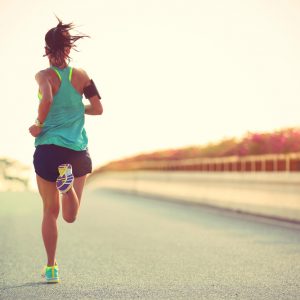 There's a myth going around that running is detrimental to the condition of your joints since the repetitive compression damages them. However, that's not even close to being true and running has the opposite effect on your joints. Your cartilage depends on compression and expansion to keep working properly, and going for a run every once in a while will get you just that. So don't worry about damaging yourself – as long as you're not overworking yourself, are getting proper warm ups and resting periods, you'll be perfectly fine.
You Can Lose Weight Through Running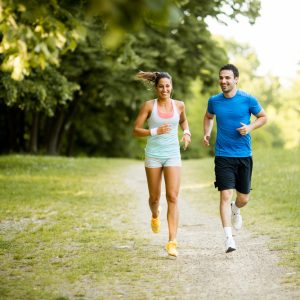 Although you'll burn more calories through rigorous running, a slow jog isn't worthless in the slightest. Initially, in order to lose weight, a slow and steady run will be more than enough. However, such running clocks out your heart rate at an 80%, and if you want to continue losing weight in the long run, then you'll have to great up and try to finish the mile as fast as you can. Not only will you lose weight faster this way, you'll also challenge yourself and become more energetic as well, which will allow you to complete your runs in a shorter period of time as you keep practicing – this will cause your heart to become healthier as well.
The Learning Curve Isn't Steep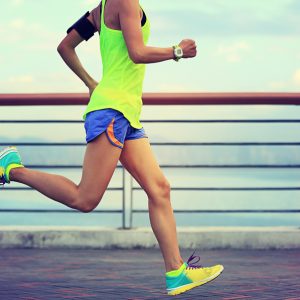 Unlike various exercises at the gym that you can get wrong quite easily, running is one of the most basic movements that you can perform. Even if you haven't ran in years, there's no reason for you to not be able to run on the spot. It might take a few minutes or hours for you to get in form, but you won't be requiring any guidance. Chances are that you've been running a lot during your childhood, so you already know what needs to be done. Once you get the hang of it, you're free to run as much as you want (although, again, you should make sure that you're not overworking yourself, otherwise you could cause injuries to occur).
Running Helps With Your Mental Health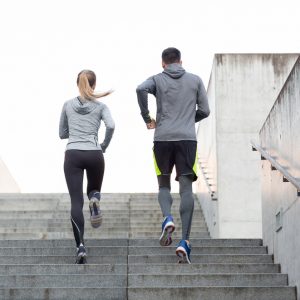 Physical health isn't the only one that matters, and isn't the only one that running helps with either. Your mental health will see a huge boost if you start running regularly as aerobic exercises have shown to have great benefits for the mind. If you exercise regularly, you'll find that even a job of 25 minutes will be able to alleviate stress and fatigue. Furthermore, regular running can ensure that your brain stays healthy as you grow older. You won't have to worry about aging as much as running will help to negate the effects, and not only will your brain stay young, your skin will also reflect your good health by staying young and fresh for much longer than it would if you keep sitting on your couch. Going the extra mile will pay off a few years down the road.
With that all being said, you shouldn't have any doubts left that running is a great way to push your limits, test your endurance and make sure that you keep yourself in form for years to come. There's nothing required for you to get started except for some extra time and a pair of running shoes, so get started immediately!