High blood pressure typically shows no symptoms. People often have high blood pressure for years without even realizing it. In all the time that your blood pressure has been elevated, your heart and your circulatory system have been slowly degrading and being more and more damaged as a result of this condition. This is why high blood pressure is commonly termed as the "silent killer".
What Does High Blood Pressure Mean?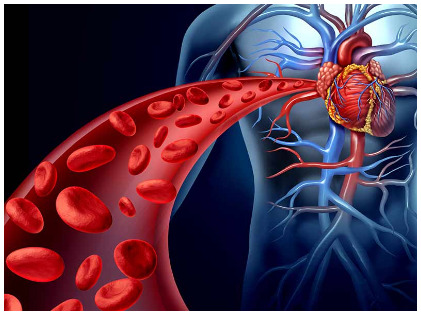 Blood pressure is the force that your blood exerts on the walls of your blood vessels. When this force is consistently high (more than 140/90), you are diagnosed with hypertension — or high blood pressure as it is commonly known. The force of high blood pressure damages the fragile tissues of the arteries over time while making the heart work harder to perform the function of circulating blood to all the parts of your body.
Risk Factors Contributing to High Blood Pressure
There are many factors that contribute to high blood pressure. Age is the first, and since everyone does age, we all experience a higher risk of high blood pressure as time goes by. Men are at higher risk, and women typically increase their risk factors once they reach 64 years old.  Race and family history also play an important factor in developing the condition. Being obese or overweight places you at greater risk, as does not being physically active. Smoking tobacco products damages the lining of the arteries, leading to many risks concerning the heart. A diet too low in potassium, which performs by balancing sodium in the blood, can lead to the accumulation of sodium. Too much sodium leads to water retention, and thus increased blood pressure. Two more common causes of high blood pressure are stress and overconsumption of alcohol.
Complications Triggered By High Blood Pressure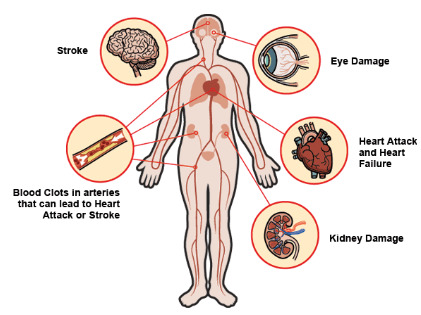 If high blood pressure is left uncontrolled, the condition may trigger either one of the following or a series of conditions. Heart attack and stroke can occur once the arteries have hardened and thickened over time, with the heart working harder to perform its duty. The weakening of the blood vessels owing to high blood pressure can result in aneurysm forming which can rupture and become life-threatening. The fact that the heart has to work a whole lot harder to pump blood throughout the body against high blood pressure means you are placed at a greater risk of heart failure. Your kidney function may eventually be affected as the blood vessels to the organs are narrowed and weakened. This can also occur in the vessels of the eye, leading to poor or even loss of vision. The trouble with learning, memory, or understanding concepts is prevalent in people with high blood pressure as blood flow to the brain is limited. This can also result in the onset of dementia.
High Potassium Food That Help Lower Blood Pressure
While bananas are usually the first food people turn to when they are advised by their doctors to increase their intake of potassium, there are many other food items with high potassium levels – even higher than that of a banana! One medium-sized banana generally contains 422 mg of potassium compared to the 487mg in half an avocado, 541mg in 1 medium sweet potato, or 572mg in 2 wedges of watermelon! Other high potassium foods include coconut water, spinach, white beans, and black beans. White beans are especially high in potassium, with 1 cup coming in at twice the amount of potassium in a banana! Look out for butternut squash, tomato paste, or edamame as well which all have more potassium than a banana per serving!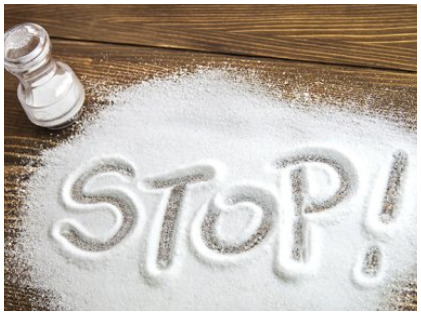 High blood pressure is a condition to be treated seriously, and so, you should be committing yourself to do everything you can do reduce your blood pressure. If you do not see the result by eating healthier, exercising regularly, or decreasing your intake of sodium, then it is time to turn to medication to correct your blood pressure. Medication does have side effects, but these are far better than the conditions you may face if you leave your high blood pressure untreated. Consult your doctor for medical advice and have regular checkups to maintain healthy blood pressure – your life depends on it!