So your gym buddy just passed on a workout tip this morning and you shared the tip with your friends on social media. You are quite sure that the fitness tip holds water and you share the tip with everybody you know. However, top fitness experts say that fitness myths and half-truths spread like wildfire in the world of fitness freaks. While some of these myths are quite harmless, there are many others that are potentially harmful. Here are a few popular health and fitness half-truths that you should take with a grain of salt:
Yoga Is A Cure To All Kinds Of Back Pain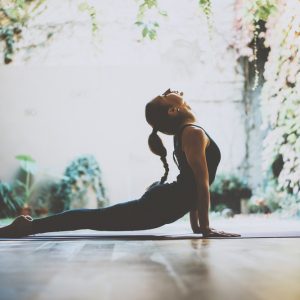 Yoga can only cure some very specific types of back pains, and not all. Yoga is great for reducing and curing muscle pain, but it is not good for other types of back pains, such as a ruptured disc. Yoga can also cause more harm than good if you try it with a recent muscle injury or complication. Do your own research for yoga positions that help alleviate specific muscle aches if you really want to rely on yoga.
Doing Crunches On An Ab Machine Will Burn Belly Fat
Late-night infomercials might be your best pastime during those sleepless nights, but don't just believe in everything they say. Ab machines and belts that are promoted through these infomercials might have a role in strengthening your muscles around the belly, but you don't lose belly fat with an ab machine or something similar. That just doesn't happen. If you are really serious about burning your belly fat, you ought to have a solid workout plan in place. Your workout regimen should include both cardiovascular and strength-training elements. This will reduce body fat to a great extent.
Running On A Treadmill Is Less Stressful To The Knees Compared To Running On Pavement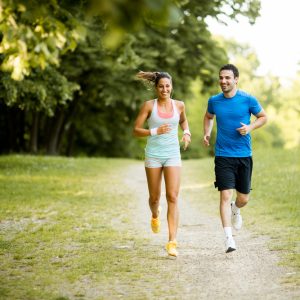 Did you know running can actually impact your knees? This is because your entire body weight causes much stress on your joints. Therefore, whether you run on asphalt or on a treadmill, the impact is almost the same. The only way you can reduce this impact is by varying your workout. You may consider mixing treadmill running with a number of cardio workouts. This will create less impact on your knees and you can do the same workout for years together.
Swimming Helps In Weight Loss
Swimming certainly helps in enhancing lung capacity and in toning your muscles, but it doesn't help much as far as weight loss is concerned. Even if you spend hours in the pool every day, you won't get any slimmer, unless you mix swimming with other effective workouts. It's also difficult to stick to a diet plan since you will feel extra-hungry after coming out of the water.
Aerobic Workouts Boost Metabolism Even Hours After Stopping Workout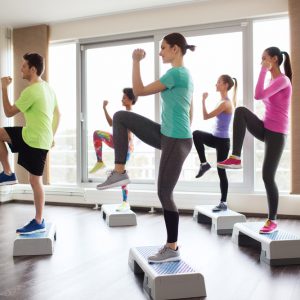 This is a plain white lie that has gotten wide currency among fitness freaks all around. This is because aerobic workouts do help in calorie burn but not as much as you were told. It is true that after an aerobic workout, your metabolism will continue burning fat at a tad higher rate than usual. However, the amount of calorie burnt after an aerobic workout session is paltry. You can only burn an additional 20 calories with aerobics every day.
Whenever you come across a new health and fitness tip, make sure you double-check it by consulting an expert. Do not just adopt a health and fitness strategy just because you read it on the internet.