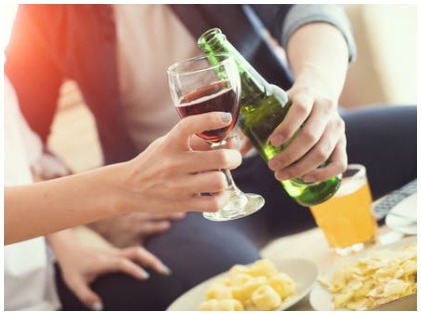 Who doesn't love a cool glass of beer to relax over the evening? What harm can an innocent drink of beer do to you, right? Wrong! Recent research found that there's an incredibly high chance that there's a cancerous weedkiller hiding in your bottle of beer or glass of wine. The ingredient in question here is specifically a pesticide called glyphosate, an active weed-killing ingredient which is produced by Monsanto. Alarmingly, of the twenty samples tested in the labs, a whopping 19 of them turned up positive for this carcinogenic compound. That's a staggering 95%, and this is in a range of samples that included beverages labeled as 'organic'.
Taking A Step Back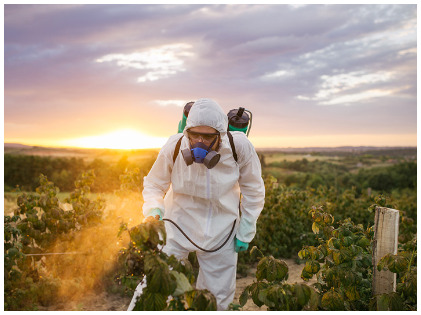 So let's take a step back to take a look at how a harmful carcinogen could make its way into 95% of adult beverages. In 2015, this glyphosate compound was deemed "probably carcinogenic" as per the World Health Organisation's International Agency. Following this categorization of the compound, glyphosate found itself on the list of other cancer-causing ingredients. This means that the companies must take the responsibility to warn consumers of their products, should they be present in them.
Bayer, who partnered with Monsanto in 2018, is now facing a lawsuit that claimed that the Roundup product resulted in the development of non-Hodgkin lymphoma in thousands of plaintiffs. The heat is on in the lawsuit, with Bayer's attorneys clutching at straws. There are many related lawsuits to this particular product. Researchers now call for this compound to be banned until proven to be safe to be used and/or consumed.
Under the Microscope
Some companies tested their samples in an effort to provide a response, simply as a matter of public demand and saving face. Well, let's start by saying the Sutter Home wine and the Coors and Miller Lite are the worst offenders based on the test results. Trace amounts were obtained from samples of Budweiser, Heineken, Stella Artois, Corona, and Samuel Adams.
The organic company under fire was Frey Organic Natural, but the company defends itself by saying that they have not ever used herbicides in their farming. In their defense, they shared that glyphosate can be found in trace amounts in the rainwater owing to its application in conventional agriculture. Interesting.
Should We Be Worried?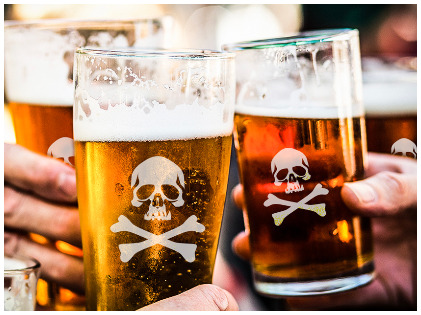 As per PIRG, this compound is present in practically all adult beverages. This is quite true, as can be seen from the tests conducted in 2016 by Germany. Every sample showed positive for the compound, including independent beers. However, in light of all this information, let's be real about this. If you are worried about these alarming findings, remember that the spokesperson for the Wine Institute shared with USA TODAY that an adult would have to consume over 140 glasses of wine each day. This is of a beverage containing the highest measured level of glyphosate, just to reach the OEHHA level of 'No Significant Risk'. How reassuring is that! If you accept this as a challenge, you'll be facing consequences more immediately dire than a type of blood cancer, that's for sure.
What's So Great About This Weed-Killer, Anyway?
So unfortunately for agriculturists, a highly effective agricultural tool is now under fire, and there are still weeds that should be gotten rid of. There's a trade-off in everything, and ignoring the invasion of weeds in farming can result in a decline in the food production globally by an eyewatering 20-40%, according to Andrew Kniss, a scientist who knows more than we do.
So, asking the farmers to quit the most effective weed-killer they can get off the market is asking for quite a bit, and it's going to be a tough fight. With the added advantages that have come off the use of glyphosate, like the higher yields and economic gains, there's an even steeper uphill battle to be fought against agriculturists.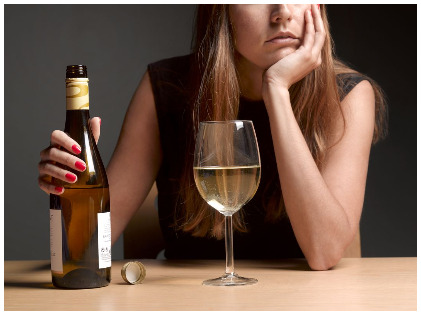 So how do you feel about tucking into your comforting glass of wine during dinner now? Or how about those bottles of beer you throwback as you watch television? Excited or alarmed? Well, some are alarmed, some are indifferent, and some are skeptical. Which box you fall into is up to you! But make sure you think twice about these results before you reach out for your next glass. Cheers!