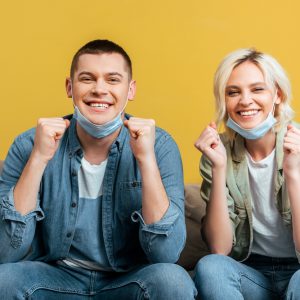 The Novel Coronavirus has hit us hard, and till the time we get our hands on to a vaccine, we have to follow Government guidelines to prevent the infection from affecting us. And if you are already down with COVID-19, it is time to repair your body with the right foods and essential nutrients to gain your strength back and boost your immunity to get back on your feet!
What you need to follow is a proper recovery diet. One that boosts your immune system and combats other sneaky infections. Post COVID-19, your appetite may take a nose-dive, and your taste buds may still face issues in recognizing the things you eat. So, your recovery-to-health guideline should include foods that include foods with a varied nutritional profile. Here are five essential ways to nurse yourself back to robust health. Remember that only good food can nurse you back to health.
Get more protein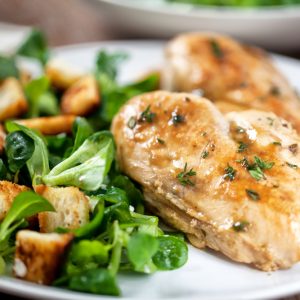 A high-protein diet can help your body recover faster and repair the damaged tissues. At the same time, give your immune system a boost. Consuming adequate protein can also help you get back your strength and provide you with ample energy. So, what are the foods that you can include to overcome weakness? The regular food we eat cooked right withing the safe confines of your home, such as beans, legumes, peanuts, milk, yogurt, cheese, soy, fish, chicken, eggs, the usual suspects that help keep most diseases at bay. Consume anywhere between 75-100 grams of protein every day.
Add more nutrient-dense foods to your plate
A recovering COVID-19 patient must include essential ways to boost the immune system first, and how do you do that? The only way to do it is by replenishing the essential nutrients and load your plate with veggies and fruits that are fresh and seasonal. Fruits, vegetables, nuts, and seeds are all the nutrients that you will ever need, and that comes from your pantry rather than a medicine bottle.
Include at least five servings of these nutritional powerhouses to your diet every single day. These cater to your needs of vitamins, minerals, phytochemicals, and polyphenolic compounds.  Also, get out and get some sun, to replenish your vitamin D reserves. Well, you have to add to your diet the nutrients the infection depletes your body of. A rainbow palate, with all the nutrients, can help do just that.
 Stay hydrated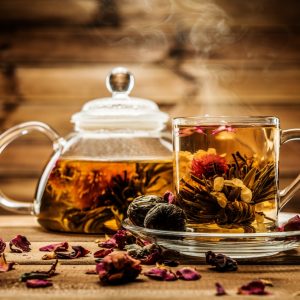 Hydrate your body with varied fluids. Fever and infection can deplete your body of essential fluids, as more fluids can enhance your recovery-o-meter. When it comes to fluids, it is not necessary to only have water.
There are many other fluids you can have, such as herbal teas, broths, non-caffeinated beverages, and add your favorite soups to avoid dehydration.
Pile on the good calories
When you are recovering from an infection such as COVID-19, you must try every health hack in the book in the form of nutrient-rich foods to get your energy back and soaring! Don't compromise on calories to lose weight or something. A few of the energy-dense foods include rice, bread, potatoes, pasta, whole grains, and add more cereals in your diet. But say an emphatic no to nutrient-depleted junk foods.
More dietary fiber equates better digestive health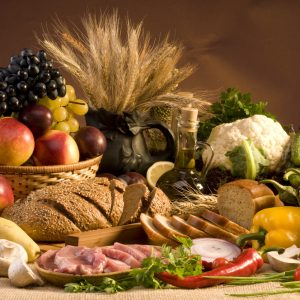 Many people undermine the importance of good digestive health. Dietary fiber isn't just great for your digestive health. Still, it is a valuable weapon in your arsenal to combat chronic conditions. This includes Type 2 diabetes, heart disease, and certain cancers. Also, it adds to the colony of healthy bacteria, and those healthy gut bugs go a long way to boost your immunity.
Work hard to build good digestive health, and fiber helps you to achieve that. Whenever people hear of fiber, they think of psyllium husk. But whole fruits, veggies are the anti-oxidant-rich way to up your fiber intake in the most healthy way possible.  Think fiber, think healthy foods such as carrots, beans, peas, beans berries, pulses, whole grains, nuts, and seeds, the works.
The recovery path to sound health post-COVID-19 is simple, add plenty of healthful foods that cater to your specific needs and health issues. Eat healthily, add a little physical activity, and take plenty of rest to rev up your immunity, and say hello to a stronger and healthier you!