Susan Boyle – Healthy Diet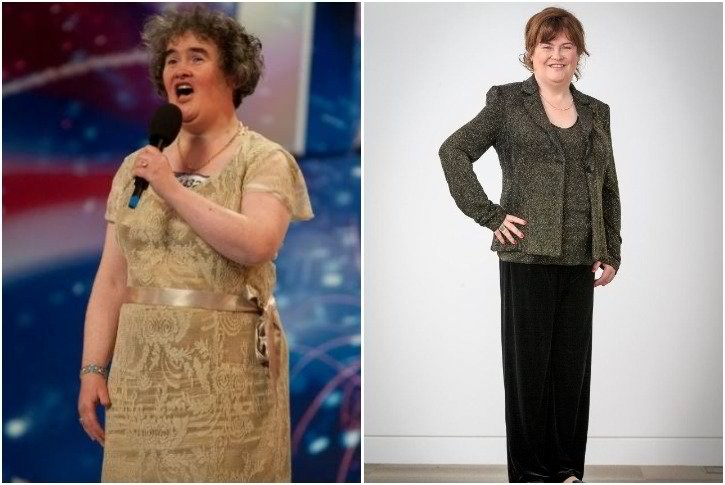 Susan Magdalene Boyle rose to fame after her performing in Britain's Got Talent in 2008. Her rendition of I Dreamed a Dream, a song from Les Miserables, amused the audience making her an overnight sensation on the internet. In 2009, her single of the song was released in the UK, and it topped the Billboard 200 for six weeks.
She saw success even with her second and third albums. In 2012, she found that she has Type II diabetes. This also led to numerous other illnesses and consequences. That's the time she decided to shift her diet and lifestyle. Boyle cut down on sugar from her diet in an attempt to control her blood sugar levels. She also started walking 2 miles each day. And looking at her now, all we can say is, fantastic performance!