Summer has come — with long, hot days and temperatures soaring to new heights! As with every season, even summer brings with it a myriad of health complications and troubles. Whether it's sunburn, heatstroke, or dehydration, we should always be prepared for what it may bring. To stay in top shape and health during this hot season, here is a guide to help you pull through until autumn!
Skin Care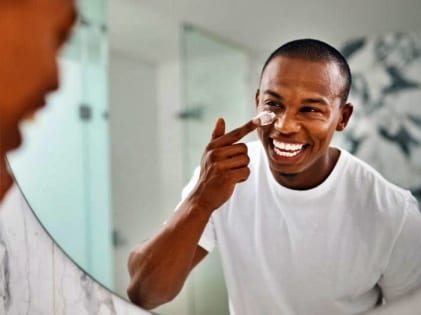 Steer clear of direct sunlight between 12 PM and 3 PM as the afternoon sun is at its most intense heat during these hours. Protect your skin by wearing long-sleeved loose clothing and wide-brimmed hats. Don't forget to smear on a good layer of sunscreen with an SPF of at least 15 on exposed skin. A good DIY solution for soothing parched and irritated skin during summer is a paste of camphor, sandalwood, and buttermilk. Simply slather it on for a few minutes before rinsing off with cold water and patting dry.
Diet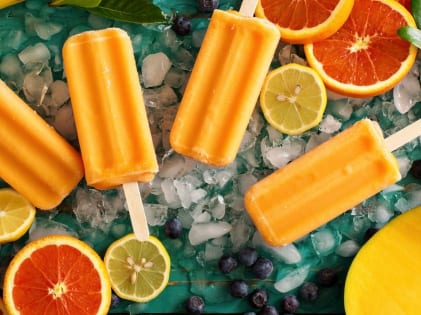 Don't indulge in processed or greasy foods. Junk food and heavy meals trigger discomfort in your system in the heat of summer and can lead you to become extremely lethargic. With this in mind, keep your meals light and eat refreshing food such as cucumber or watermelon. Curd is particularly good at maintaining a cool internal system and is a better choice over soft drinks or sugary fruit juices. Avoid caffeine as well in the form of teas and coffees – that includes iced coffees and iced tea! A great idea for hot days is to whip out your blender and make light fruit and vegetable smoothies, like apple and cucumber, papaya and lettuce, or even strawberry and watermelon – the possibilities are endless! Snack on sliced fruit and fresh fruit popsicles or frozen yogurt that you can easily make at home. These are better than processed snacks or ice cream and will keep your body beach-ready – those calories can sneak up on you if you aren't careful! Have washed and sliced fruit readily available in the fridge so that laziness isn't an excuse!
Clothing
Wearing clothing made from cotton rather than synthetic fibers will allow your body to breathe well and will not hinder proper evaporation of sweat. Tight-fitted clothing made from synthetic fabrics will be uncomfortable and lead to you being sweaty and sticky in the heat. Loose clothing is best, so invest in a summer wardrobe of loose dresses and skirts, long-sleeved loose shirts, or baggy blouses. If you like tank tops, make sure to put on sunscreen before heading out!
Hygiene
With the sweltering heat outside, there is no escaping the sweat that comes with it! Your body will be sweating a lot to cool itself down, and this is absolutely normal. Of course, if we don't wash off the sweat, bacteria will begin to grow and the sweat begins to smell foul. Avoid this from happening by having two baths a day, one in the morning and another in the evening. This will help keep you feeling fresh – especially if you have cool showers instead of a hot bath!
Hydration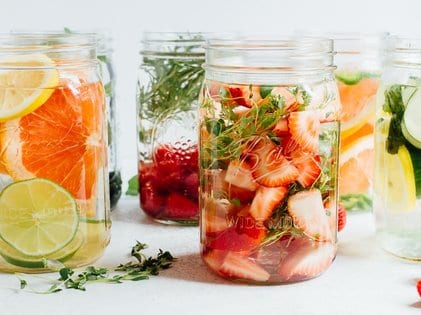 Keeping well hydrated is essential during the hottest part of the year. Drinking plain old water can become boring eventually. A good idea is to flavor your water to help you drink more of it in the day. Stay away from synthetic flavorings or sweeteners, and opt for natural alternatives. Fruit and herb-infused waters are delicious and refreshing. Sliced lemon, cucumbers, watermelon, strawberry, or apple combined with chopped mint, cilantro, or thyme make for delicious flavored water that is subtle enough to keep you wanting more without the empty calories and negative effects of sugar and flavorings!
Home
While air conditioning units will keep you cool in the house, the rise in your electric bill will certainly give you a headache! These units require a lot of power to run and if you still intend on using one, there are ways you can cool your house down to have the air conditioning on for fewer hours in the day. In sun-facing rooms that you are not using, hang blackout curtains over the windows or blackout lined shades to prevent the thermal rays of the sun from heating the house. Paint your home in light shades, preferably white, to reflect a lot of heat from the sun away from your house. Also, drape bamboo or straw mats over terraces or even over your windows to help lower the temperature of the air that flows into your home.
Now you're all set to have fun under the sun! Remember to share these tips with your loved ones as well. Happy summer!