The Webby Awards are one of the most prestigious awards of excellence on the internet. The International Academy of Digital Arts and Science organizes this annual event, which the fans eagerly look forward to. It brings together a panel of over two thousand industry experts and technology innovators.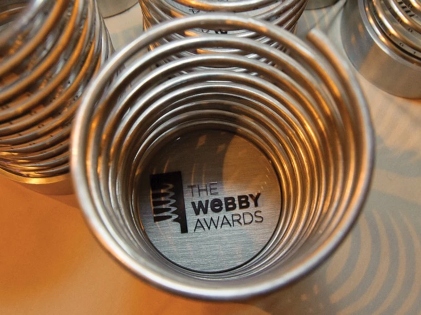 The first Webby Awards dates back to 1995 and since then it takes place every year to support entertainment sources on the internet. The nomination criteria and winner selected from the nominations are different than other traditional awards.
Webby Awards category includes websites, online films, videos, advertising,  media, mobile sites,  applications, and social media. Every year hundreds of famous names get nominated for certain awards. All nominees fulfill the criteria to win two prestigious awards: the first is, the Webby people's Voice vote award and the second is, the WebbyAward. Webby people's Voice vote award is based on the fans voting results on Webby Award's official website. Whereas the academy members choose the winners for the WebbyAward.
The 26th annual Webby Awards will take place in a few days. According to the Academy of Digital Arts and Sciences, this year's Webby Awards are going to be announced on Tuesday, April 26, 2022. The physical, in-person celebration ceremony will be held on New York City's Cipriani Wall Street on May 16, 2022.
Thousands of well-known names are nominated, among them, a few names are, Google, HBO, Netflix, paramount, Spotify, and Marvel Entertainment.
Marvel Entertainment
This year, Marvel Entertainment is nominated for three Webby Awards and one honoree. The nominated Marvel Entertainment services and series are, Marvel Unlimited, Ask Marvel, Long Story Short, and marvel.com as the honoree.
Marvel Entertainment is an American company, it started in June 1998, and its headquarters is in New York City. In 2009, the Walt Disney Company purchased Marvel Entertainment for $4 billion. Since then it is a vibrant subsidiary of the Walt Disney Company. Marvel Entertainment is majorly popular for its comic books, films, and for many other entertainments under Marvel Cinematic Universe.
Marvel has a lot to offer its viewers. But in this article, we will discuss the Webby Awards nominees for Marvel entertainment.
Marvel Unlimited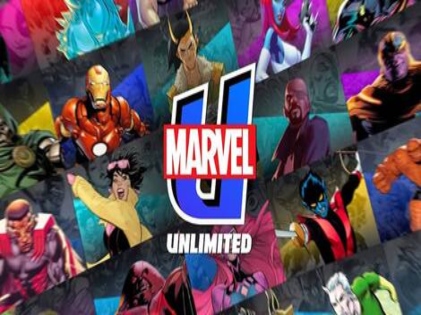 Marvel Unlimited, also popular as Marvel Digital Unlimited, is an online application. This facilitates Marvel fans and readers to access more than twenty-nine thousand comics to read, irrespective of where they are. Many of the comics are available for free also.
Marvel started releasing comics on the internet in 1996, with Marvel cyber comics. But Dotcomics soon replaced it. However, after years of competing with Dotcomics, Marvel came up with Marvel Digital Unlimited in November 2007. Since then it has been receiving great success and has won several awards. In 2019 it won The Webby Award under the same category as it is nominated this year.
Ask Marvel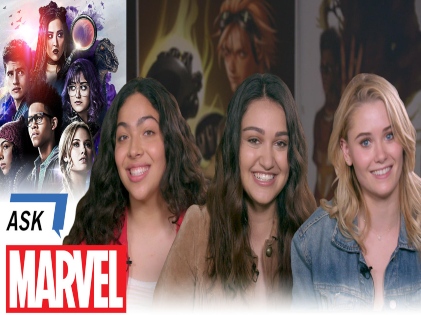 Ask Marvel, is a web series in which stars of the Marvel universe like Ethan Hawke, Chris Evans –Captain America, Elizabeth Olsen-scarlet witch, and many other stars. They answer the tough questions of their followers and viewers from all over the globe.
It is nominated as the best social video series provider at Webby Awards 2022. Marvel Entertainment released the first episode of Ask Marvel on January 14, 2016. Its first season released 34 episodes and ended on March 23, 2017. Currently, Marvel Entertainment is broadcasting Ask Marvel's second season.
Long Story Short
Marvel long story short is an animated TV series that targets both, new and old Marvel fans and followers to clearly know about the History of Marvel quickly. This helps them to better understand the upcoming Marvel series.
Marvel.com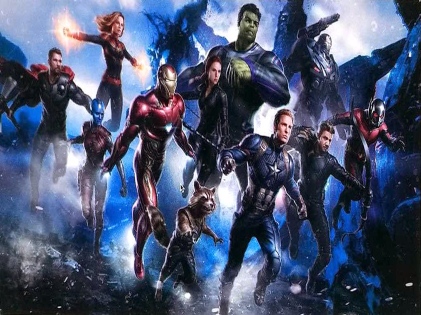 Marvel.com is the official website of Marvel Entertainment. It contains all the Marvel movies, comics, TV series, and details about Marvel characters. This website provides all the relevant information about Marvel Cinematic Universe to its followers. In 2019, marvel.com won the Webby Award in its respective category, and this year it is an honoree in Webby Awards.
Voting on Webby Award's official website, vote.webbyawards.com is going on and is open till April 21, 2022, at 11 pm, prime time. According to the resources, this year, Webby Award's website is receiving a record-breaking amount of votes and submissions from all 50 states of the US. Besides that, fans from over 70 other countries cast their votes too.
It's high time for Marvel fans to start voting to support Marvel Entertainment against its competitors at Webby Awards.