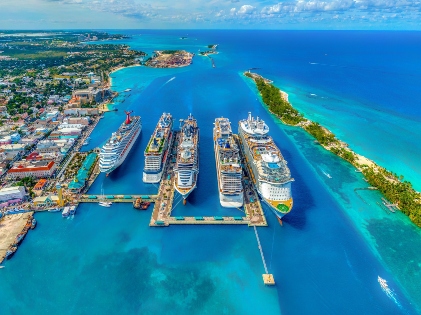 Stepping on a cruise ship can often seem like strolling through the South Pacific market, with vendors selling their wares left, right, and center. You can book an extra-fee restaurant here or spend some extra few dollars to go for a spa treatment there.
However, there are so many things that still may not require you to pay anything extra. There can be several things on board, such as skydiving, surfing, ropes course climbing, some great culinary indulgences, and more.
A Great Culinary Experience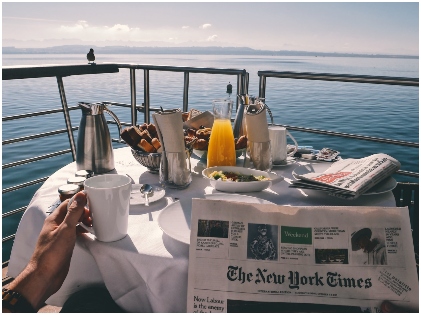 Several cruise lines have brought celebrity chefs on board to make your dining experience extra special. These dining experiences can turn out to be very expensive on land.  But there are many plush cruise liners such as Carnival, Crystal, Oceania, and Royal Caribbean that can offer you an out-of-the-world gastronomical experience for free.
On Carnival, you can enjoy gastronomical experiences such as juicy burgers at Guy's Burgers, the brainchild of Food Network chef Guy Fieri. Crystal Cruise Liner may offer each of its passengers a free dinner at Nobu, the restaurant from the famed chef Nobu Matsuhisa.
On Oceania's Marina and Riviera, passengers can dine at the Jacques from the culinary expert French chef Jacques Pepin. There are more delights on display, such as the Royal Caribbean's Anthem of the Seas. Cruisers can get delicious but healthy cuisine, such as the Devinly Decadence, which comes from NBC's Biggest Loser chef Devin Alexander.
Enjoy a Creamy Milkshake on the Poolside
Most cruise ships offer you a soft-serve ice cream but may not provide a milkshake.  But people on the Oceania ships do not have to part with the few extra dollars to indulge in their favorite creamy indulgences. There is no greater joy than sipping on your milkshakes on a hot day that is free! And the poolside crew members may serve you your favorite milkshakes.
Enjoy a Broadway Show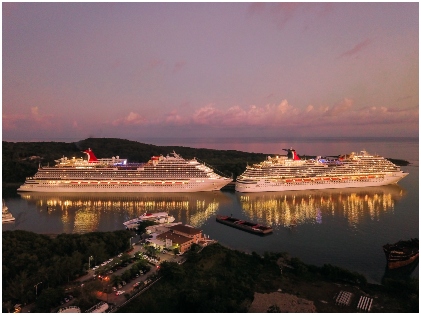 A Broadway show never comes cheap, but you can have your play and enjoy it too at a cruise liner. Imagine watching your favorite shows, such as  Cats, Mamma Mia! and Saturday Night Fever.
You can also watch your favorite films such as Rock of Ages, Legally Blonde: the Musical, and Priscilla, Queen of the Desert on some of the Norwegian Cruise Line ships, and you get to enjoy it all with the ticket you have already paid for.
Enjoy A Slice of Pizza
Cruisers on Carnival, Princess, and Royal Caribbean all get to enjoy a slice of pizza at sea. Carnival cruisers can enjoy thin-crust pies from the Pizza Pirate, while Royal Caribbean fans say the pizza on their liner is the best. Princess cruisers can enjoy the Alfredo's Pizzeria and have the best hand-thrown slices. Free pizzas are simply the best! Who can say no to one?
Surf and Skydive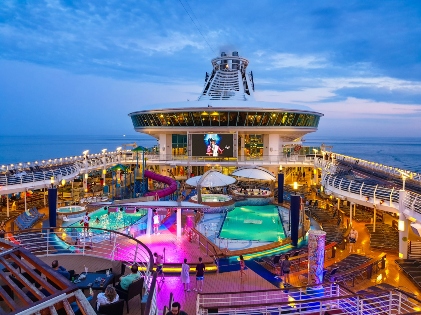 You can get your adrenaline pumping without having to pay extra. For instance, in the Royal Caribbean, you get to surf and skydive at your heart's content. There are nine ships in the line's fleet that boast of FlowRider surf simulators. Two of them also offer offers, iFly by RipCord vertical skydiving.
With the FlowRider, you can have an out-of-the-world experience with surfing or boogie boarding and give it a try for free and as many times as you want. However, you can have a complimentary to go on iFly by RipCord.
Golf Away to Glory
More often than not, golfing turns out to be one of the favorite activities for most families and couples. The good news is that there are top-deck mini-golf courses on all of Carnival's cruise ships, and the same goes for Royal Caribbean's vessels, three of the Norwegian Cruise Line ships, and two Disney cruise ships.
Most courses offer just nine holes, but you can play multiple times, and it will not cost you anything. This is great for cruisers trying to master their hole-in-one swing or those who need to try it against their opponent. To make things more fun, you can even go for a mini-golf competition and exercise your newly developed golfing skills, or even if you are a veteran, you can put your skills to good use.
The next time you are on a cruise liner, ensure you get to enjoy these activities completely free of cost!