Mariska Hargitay – Jayne Mansfield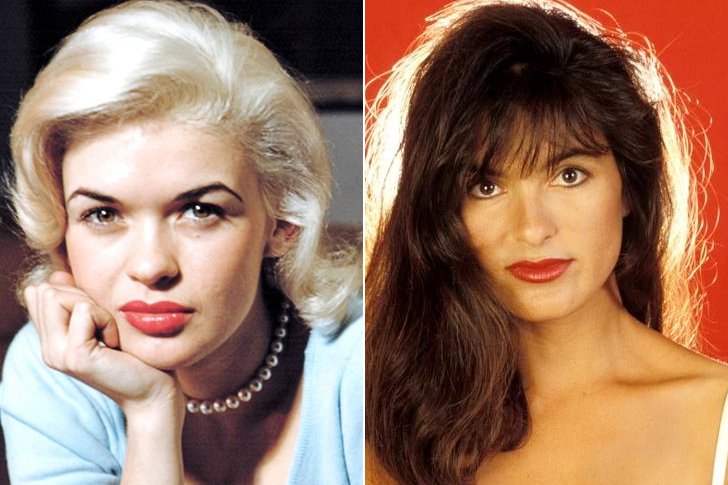 The lovely Mariska Hargitay inherited her looks and her personality from her parents, Jayne Mansfield and Mickey Hargitay. It is clear from this picture of mom and daughter side-by-side that Mariska got her attractive smile form her mom. Her mother, Jayne, was very popular through the 50s and gained a lot of attention and wealth.
Marika happens to be a star actress as well and is famous for starring in Law & Order: Special Victims Unit. She as held the role since 1999 and has not disappointed viewers since. She is a woman with a generous heart, as well. Hargitay is the founder of Joyful Heart Foundation, providing support for abuse survivors. She has won many awards and has numerous nominations too. Her latest award was the People's Choice Award for 'The Drama TV Star of 2018'.