Something weird has been happening in Southern California at this moment. With the commencement of spring, black and orange insects seem to have made their presence known across the Southern Californian skies. They are neither monarchs nor moths. To be precise, they are the Painted Ladies, a subspecies of butterflies. These insects are now migrating in millions from one corner of the state to another. While commuting through the 105 freeway, they might have caught your attention. Fluttering their wings vigorously, they all seem to make some kind of a purposeful journey. To some, it's bewildering, while it's phenomenal to many. But none could deny that seeing them in action is a sight to behold.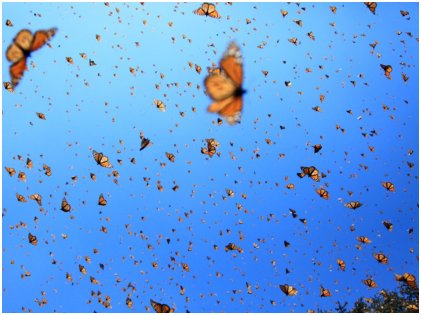 The explosion which has been triggered by these Painted Ladies is totally in contrast to the recent butterfly crisis in the state of California. The US state has seen a decline in the number of butterflies for almost ten years now. The number hit rock bottom in 2018, as the reports suggest. A monarch count, held by the well-known
Xerces Society
for Invertebrate Conservation in the month of November 2018, indicated that the number of the iconic and stunning black and orange insects had hit an all-time low, with a meager 28,429 of them found along the Californian coast. The figures have witnessed a whopping 85% drop from that in 2017 and a massive 99.4% decline from what had been estimated almost 40 years back.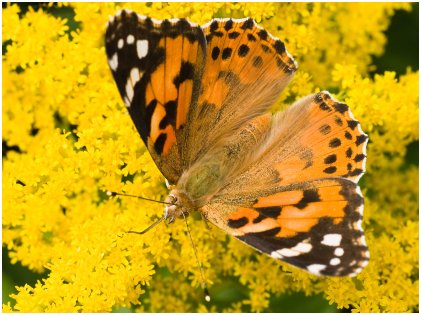 Many factors have contributed to the disappearance of these beautiful black and orange creatures. Loss of open spaces, shortage of leaves for them, a major change in agricultural practices, increase in usage of pesticides by home gardeners and farmers, and of course, climatic changes and higher temperatures can be considered to be the driving factors which have led to the huge decline in their numbers. The number of Painted Ladies calculated in 2017 was something around 315,997, while it came down to nearly 25,200 in 2018. Unimaginable, truly! Now, that they reappeared in such massive numbers, scientists have given all credit to rain, especially rain in the desert areas. Also, with more plants in the area, these magnificent creatures continue to thrive. Officially, 2019 has seen a huge bloom as far as the Painted Ladies are concerned.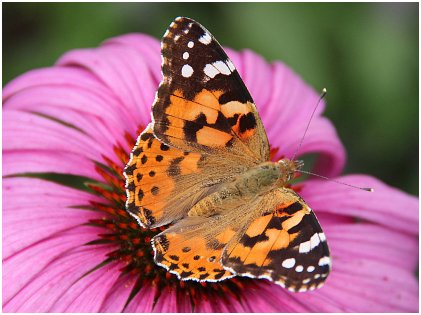 Coming back to the migration of these insects, it's nothing new. The Painted Ladies flew from the Colorado and Mojave deserts located in the southeastern parts of California. It's said that they traverse almost the same route each year, traveling to Sacramento in the northwest and then proceed towards Oregon, Washington, and far beyond. According to researchers, California hasn't seen huge numbers since 2005. The folks imagined the migration as a casual, drifting multitude, but soon they realized that these creatures were heading north with a purpose. They have the ability to fly great distances in order to find places where they can breed and lay eggs.
During the fall, there is a reversal in the migration pattern. However, their journey towards the south is a bit more leisurely. Perhaps, Southern California would be waiting with bated breath for another spectacular sight when the second migration happens. But none of the onlookers this time can deny that they have been a witness to one of the most amazing things that might have happened to them over the last few years.