Plastic has become an integral part of our lives, and yet at the same time, it has become one of the most problematic objects to dispose of. Plastic pollution is real, and everything and every one of us are greatly affected by this growing problem. Did you know plastic can take up to 1000 years to decompose in landfills? Pictures of animals being affected by plastic are scary and make us think exactly where we are heading!
Scientists worldwide are looking far and wide for an alternative to plastic that is easily bio-degradable. Earlier, a plastic alternative from corn has also been made. But even that alone isn't enough. So, here's another plastic alternative that has caught the fancy of many!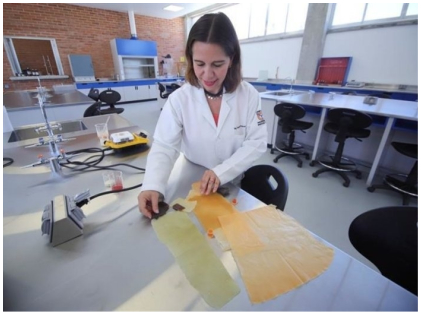 Researchers from the University of Valle De Atemajac in Zapopan,
Mexico
might be up to something, and it will probably save the world from all the plastics that are choking our landfills and polluting our seas. Sandra Pascoe Ortiz is the person who is developing this biodegradable plastic alternative. She says, 
"In this case the nopal cactus has certain chemical characteristics with which I thought it could be feasible to obtain a polymer, that if it was combined with some other substances, all of them natural, a non-toxic biodegradable plastic would be obtained. The process is a mixture of compounds whose base is the nopal. It's totally non-toxic, all the materials we use could be ingested both by animals or humans and they wouldn't cause any harm."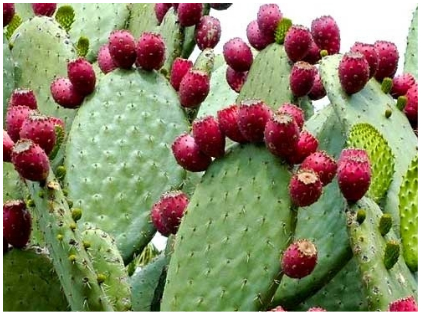 At a time when we are struggling to find how to dispose off our plastics, this bit of news comes as a big relief. Though it is all in its initial stage and the research has not left the lab yet, it will be something huge, that goes without saying. A number of companies have already expressed interest and are following up with the latest updates. Who knew that Mexico's prickly pear cactus, which also appears in their national flag, will play such an important role in cleaning up the planet? The juice from the pulp is added to non-toxic additives and sheets are produced from it. The best part is that the material decomposes within a month and it breaks down even more easily when exposed to water.
However, Pascoe says her invention might be just a drop in the ocean. The plastic bag industry is huge and the rampant production is no match for her bio-degradable bags which takes time to be manufactured. Though UN member states have vowed to reduce the use of single plastic bags significantly by the next decade, environmental activists say it is not enough to save our planet.