Sean Hannity – Est. $3 Million, New York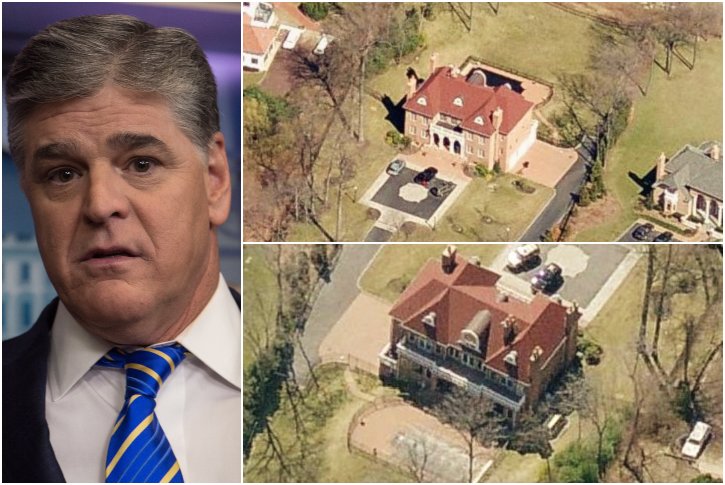 <Hannity's one of the most prominent people in the world of talk shows and commentaries. Most of his work revolves around conservative commentary as he's got a show on the Fox News channel by the name of Hannity. He also runs The Sean Hannity Show, a radio show which thousands of people across the country tune in to. He's also starred in movies like Let There Be Light, which have earned him the money to live in his luxurious house in New York without any fear of bankruptcy. He's been living there since 2003 and paid around $3 million to buy it, although he would have had to dish out much more if he were to purchase it today.
Kirk Douglas – Palm Springs, Est. $3.45 million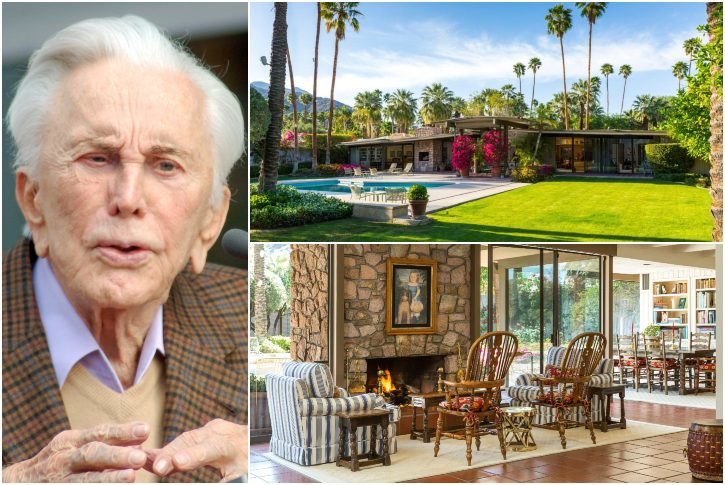 Kirk Douglas is one of the oldest people alive today and was one of the pioneers of Hollywood when it was still in its grassroots. He has performed in movies like Spartacus and The Vikings. His acting was so spot on that many beginners still use him as an example to hone their skills. After such dedication to his career and fans, Kirk Douglas deserves one of the best houses in the world to spend his retirement in, and this $3.45-million property in Palm Springs is the perfect place for him since it's calm and quiet while being astonishingly beautiful. Kirk probably has a lot to think back on as he lives in comfort in the serenity of his house.
Pat Sajak — Glendale, Est. $699,000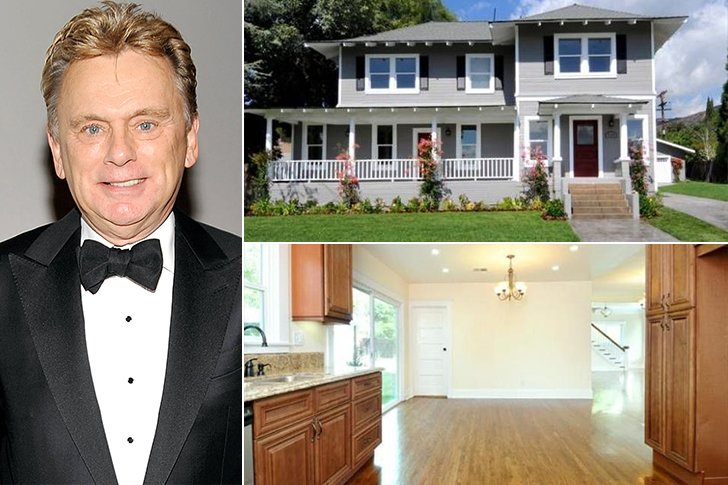 Pat knows exactly what he wants when he goes house hunting. This amazing abode that he's got in Glendale was built all the way back in 1911 and fit the exact requirements that Pat had. Being the successful television personality that he is, we wouldn't expect any less from him but to go straight for exactly what he wants. He's got more than enough money to never have to worry about bankruptcy, so spending around $700,000 on a house shouldn't have been much of a problem for him. At 72 years of age, he's slowly creeping up towards retirement, and this house will serve as the perfect place for Pat to spend the rest of his life in.